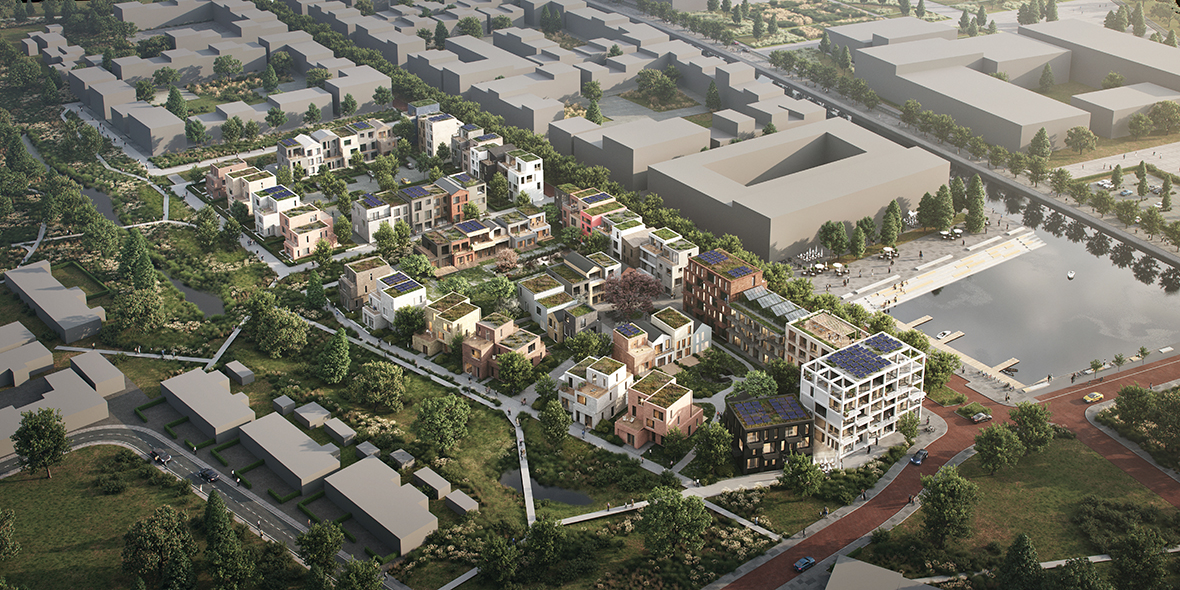 The municipality of Roosendaal and the Roosendaal-based BVR Group have signed an agreement for the construction of 100 sustainable dwellings in Stadsoevers. The plan of BVR, Space&Matter and Karres en Brands turned out to be the plan with the highest score out of the three plans.
Stadsoevers will be the largest area development within the city borders of Roosendaal. The plan consists of 113 sustainable and contemporary dwellings along the green zone of the Molenbeek stream and the waters of the harbor canal. The dwellings will be on the westside of the Stadsoevers, wedged in between the ecological zone of the Molenbeek and the Noordlaan, both with a clear green character. In order to make the housing an integrated part of the Stadoevers development and the city of Roosendaal, the main focus will be on realizing a unique living environment based on the natural conditions of the site.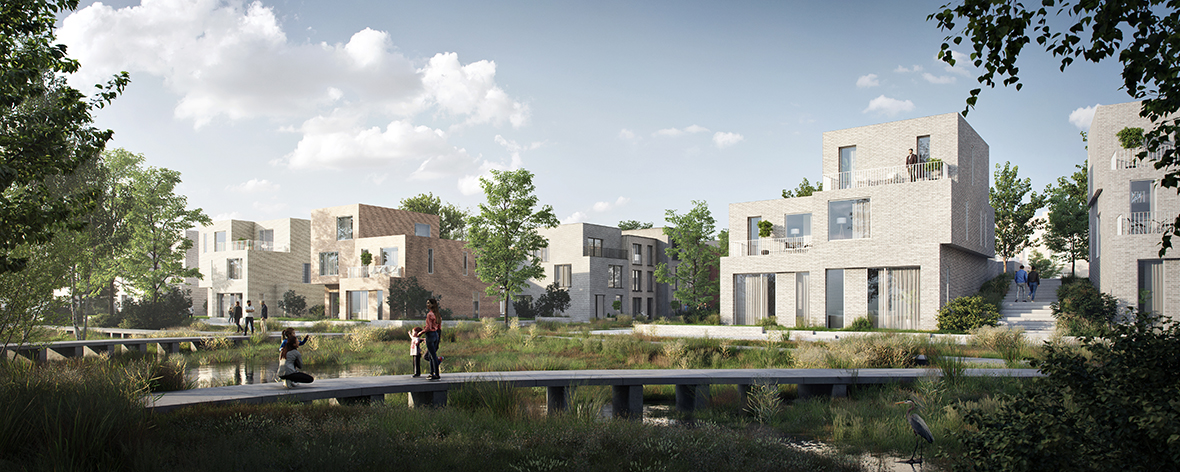 Stadsoevers will be a sustainable part of the city. All dwellings in the plan meet the BENG-criteria (Nearly Energy Neutral Buildings) that are based on the National Energy Plan. The houses will be linked to a smart climate grid; a low-temperature heating system that uses the residual heat of waste processing company SUEZ. All houses will be built with nature inclusive values in mind, creating space for flora and fauna and green roofs. Rainwater, collected on the green roofs, will be transported through wadi's towards small brooks and eventually towards the Molenbeek stream.