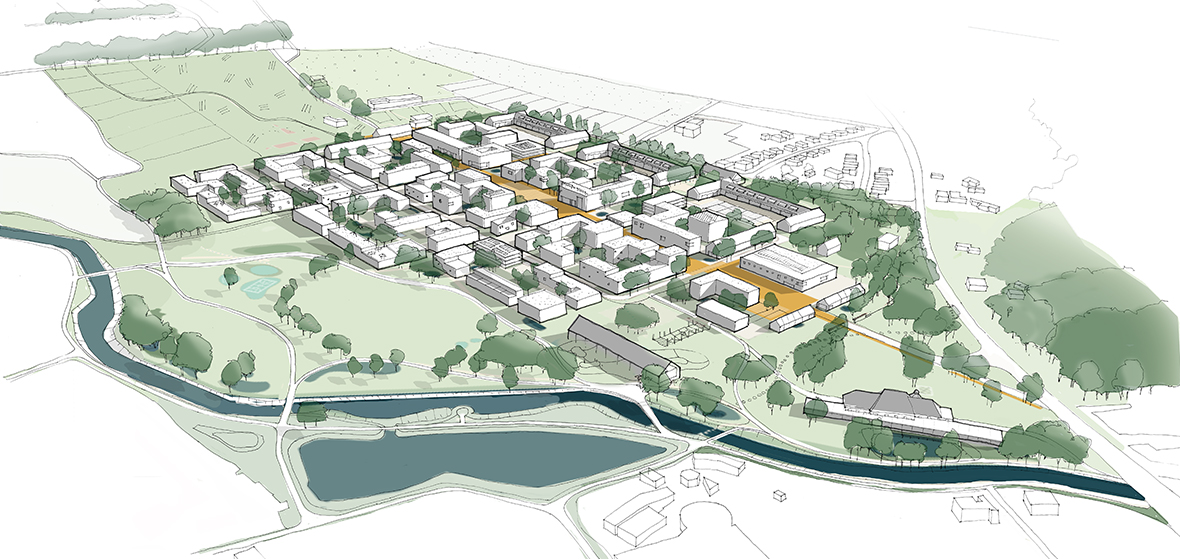 As part of an open dialogue, Karres and Brands together with Döll Architecten and Coido architects has won a shared 1st prize for the conversion of the Mansergh Barracks in Germany. The 34-hectare area in Gütersloh (DE) which was left by the British troops in October is being transformed into a new urban area.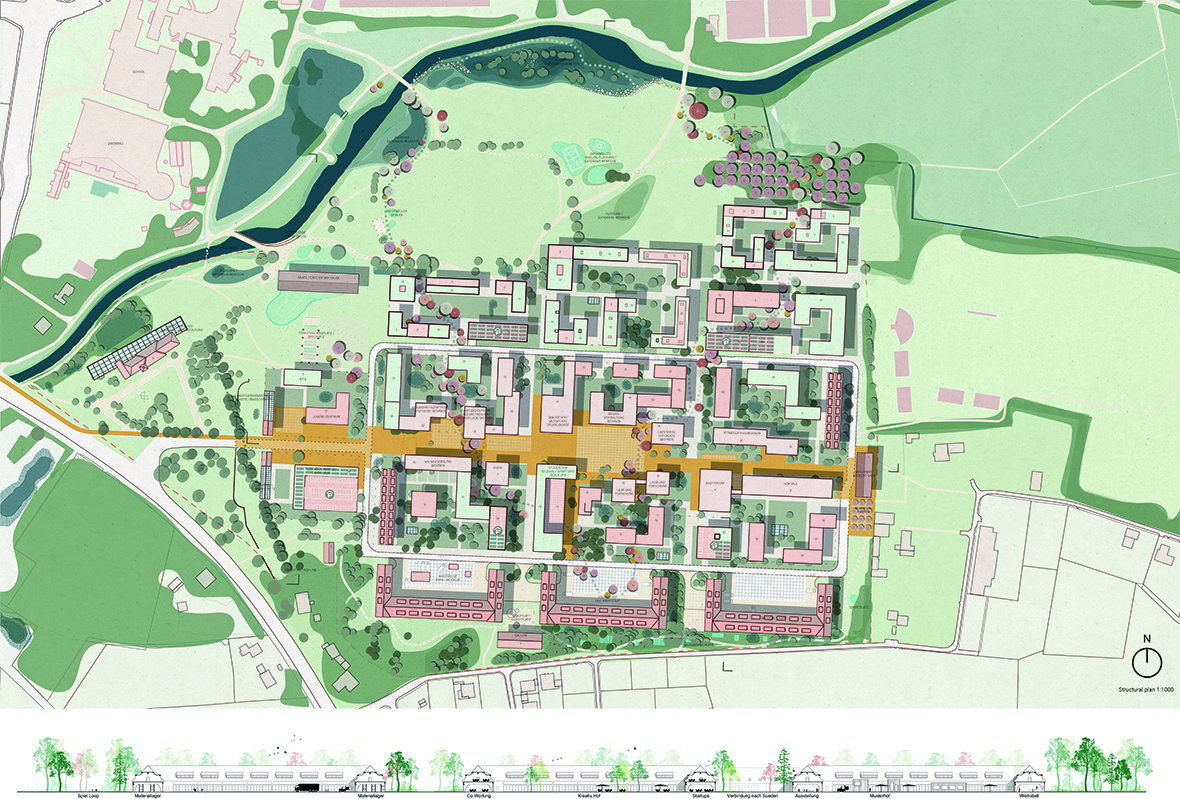 The Mansergh Barracks offers the unique opportunity to develop a sustainable regional role model, which is perfectly connected to the city center and at the same time in direct proximity to the recreational landscape and the rural edge of the city. The winning proposal combines an urban, highly mixed and regenerative resource strategy with a high level of collective facilities, whilst re-interpreting the historical identity of the barracks in a contemporary way. The former, monotonous main road becomes the lifeline of the new neighbourhood. Like a village street it becomes the social anchor in the new district, fueling the social interaction and neighbourship.
To date, many questions are still unanswered. Our urban planning concept is a flexible yet robust strategy for future development. In the spirit of the participatory workshop, making city together is the motto.