In collaboration with artist Ricky Rijkenberg, karres+brands has won the competition to design the entrance area of the Benevolence House in Frederiksoord—the future visitor centre and beating heart of the Colonies of Benevolence in Drenthe. The competition was hosted by the Society of Benevolence (MVW) and the Province of Drenthe. A key aspect of the competition was designing a work of art for the province to give to the Society in celebration of its bicentennial.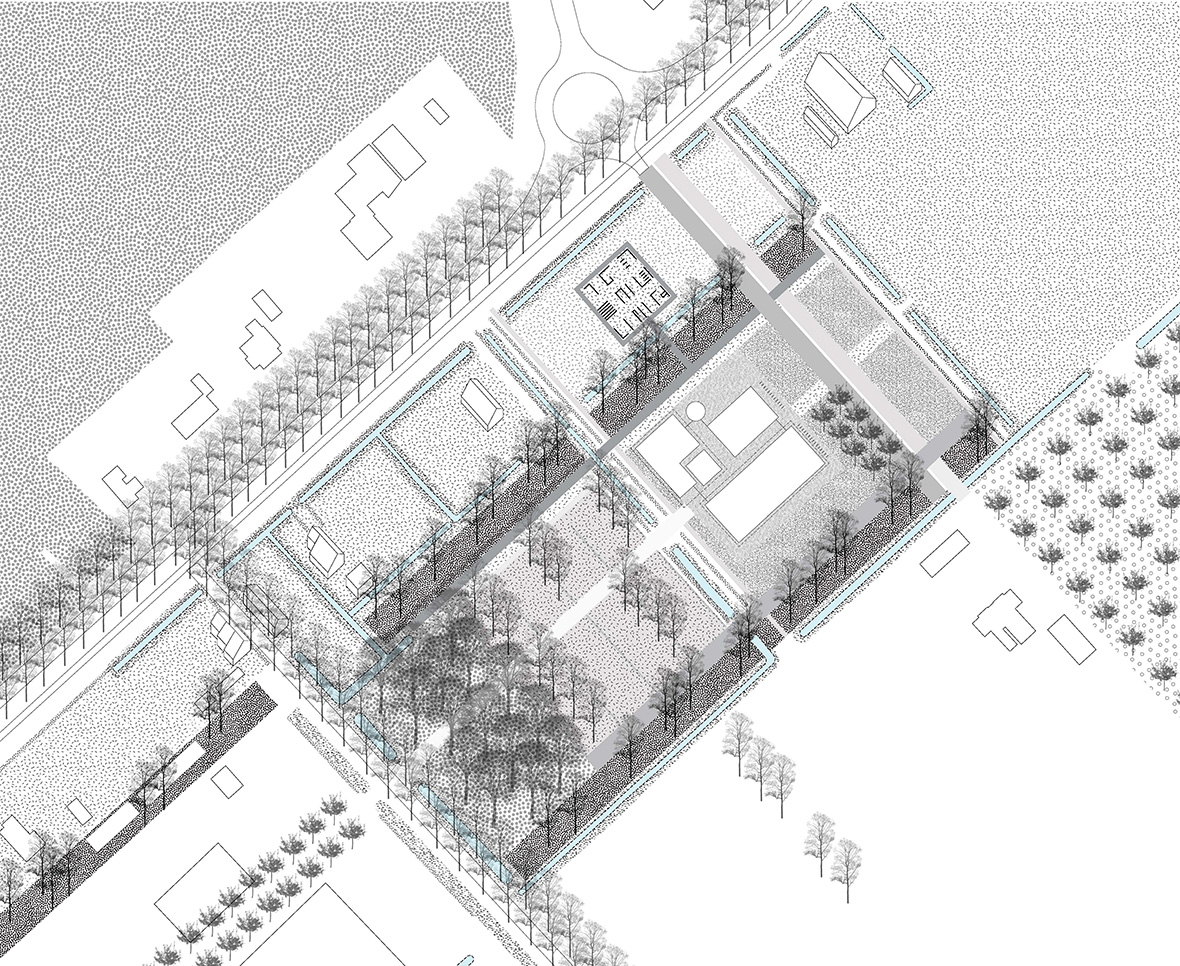 In the early nineteenth century, the Colonies of Benevolence were witness to an exceptional, large-scale Utopian experiment that aimed to fight poverty in the Netherlands and Belgium via an agricultural investment system. The World Heritage nomination of the Colonies of Benevolence, of which the "free" Frederiksoord is a part, provided an important framework for the competition (www.kolonienvanweldadigheid.eu).
With the theme "The Illusion of Regularity", karres+brands' design connects to the experimental colony's unique history and remarkable landscape. The colony's distinctive allotment and orthogonal lines from different time periods become visible once again, and the artwork tells the unique stories of the colonists, civil servants, free farmers and their relationship with the environment. Together, the artwork and entrance area represent the colonies' multi-faceted history: from the wide, over-arching landscape to the individual colonist.