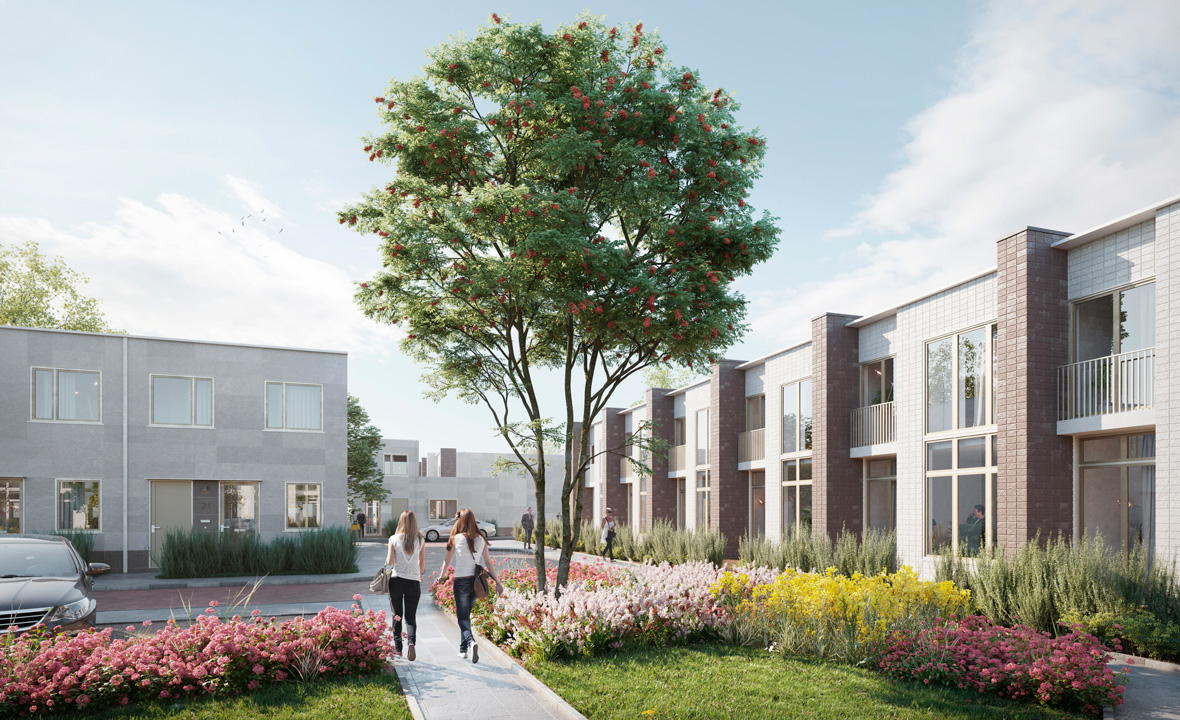 karres+brands together with De Nijs, Heren 5, Hiensch and Van Rossum has won the tender for two new building blocks with 82 single-family houses in the Jeruzalem neighbourhood in Amsterdam.
In 1950, garden village Frankendael, also known as 'Jeruzalem', rises. The district is one of the first Dutch residential areas, which is built by the Airey system within a year. The so-called Hovenbouw (Courtyards building) which used by Merkelbach and Elling in Jerusalem was an improved version of the strip lay out applied by Merkelbach in 1939 in the Bos en Lommerneighbourhood, also in Amsterdam. The two L-shaped building blocks have been slightly displaced, creating a good balance between openness and seclusion.

The winning design for building blocks G and H pursues the existing monumental characteristics of Jeruzalem. When approaching the area from the north people will hardly see that the houses are newly built. The façade with white concrete panels of blocks G and H clearly forms one ensemble with the monumental adjacent blocks A, B and C. Also the front panel façade has a clear relationship with the existing houses.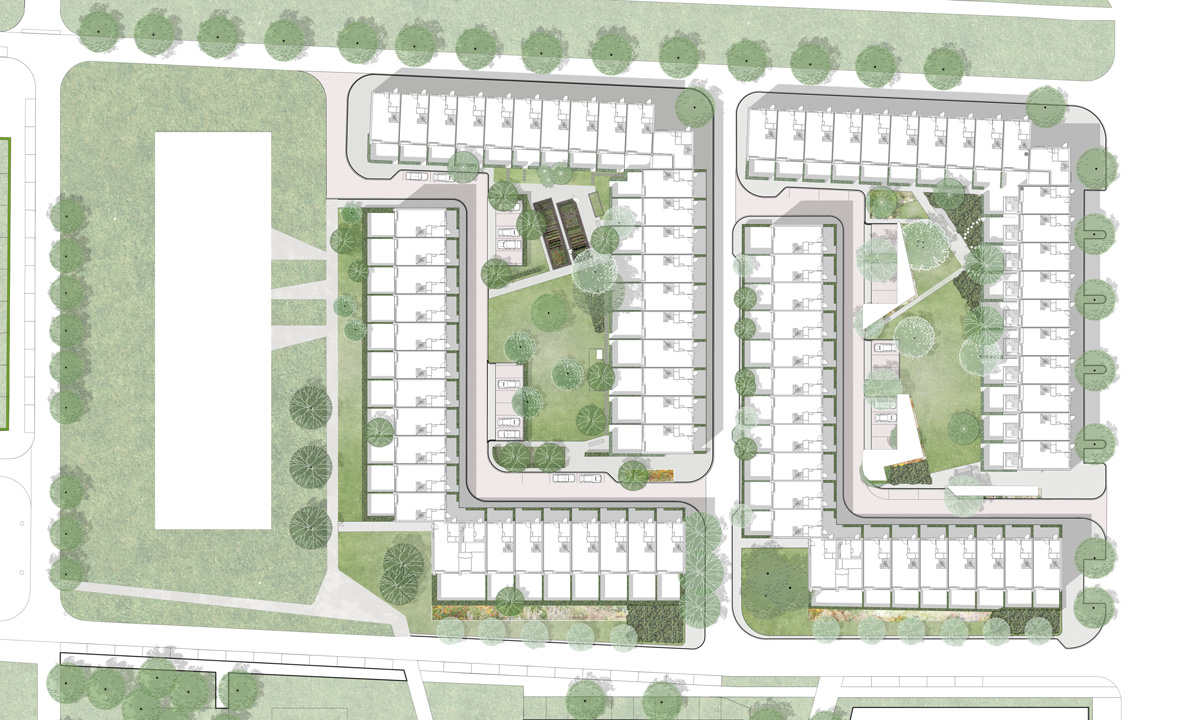 The layout of the courts is almost identical to the original layout, only the size is different. Because the new dwellings are deeper than the original dwellings, the overall size of the courts is narrower. This results in a front yard which is less deep and a middle area that is narrower.