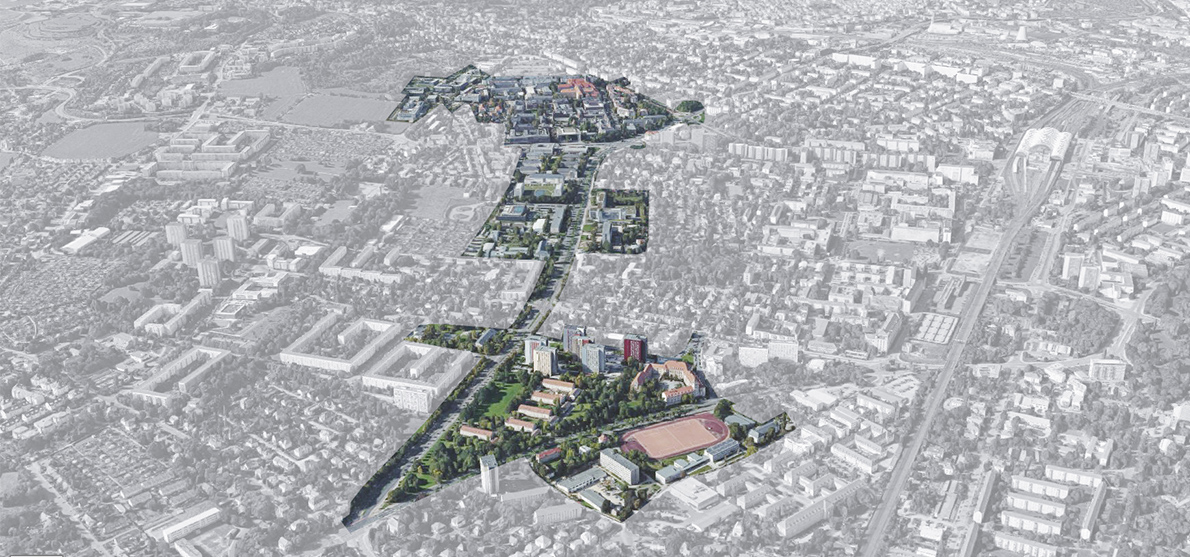 karres+brands is selected to develop the masterplan for the public space of the campus of the Technical University Dresden, Germany.
The campus of the Technical University Dresden is situated on the edge of the inner city. The vast area has a large diversity of urban an architectural structures. In addition, the campus is defined by a large variety of landscape features and atmospheres.
In the coming period, karres+brands will make a masterplan that is based on different scenarios for the future development of the university campus.
In relation to the 200 year anniversary of the TU Dresden in 2028, the masterplan will function as a base for the development strategies of the university campus and will determine the most relevant projects for realization.