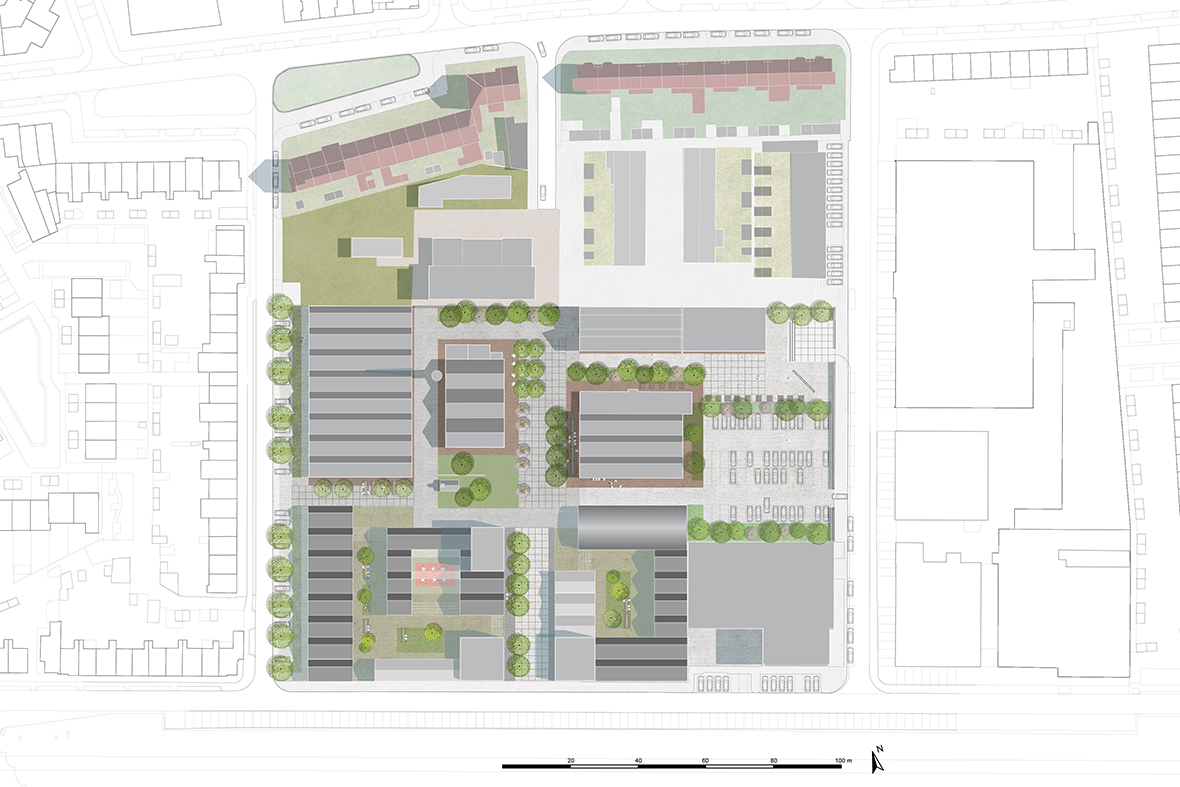 The City Council of Hilversum has approved the urban vision for Werf35. Over the past decade, the former factory site has developed into a creative breeding ground in Hilversum. Werf35 is familiar territory for Karres en Brands, as our office is located here in a former and fully renovated factory hall since 2018. In the coming years the site will be further developed into a mixed-use area with a mix of working, living and different facilities.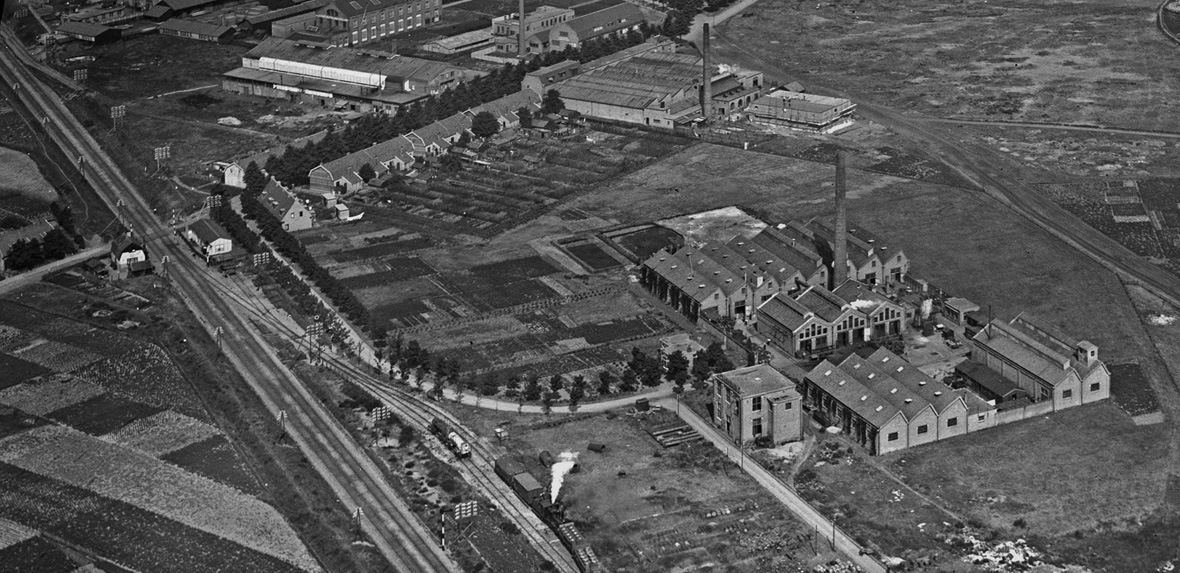 Synergy between old and new
The urban vision for Werf35 is not a formal building plan, it serves as a framework in which future building plans will be elaborated. The area now consists of a former factory complex that has been largely renovated and a vacant, unused forecourt. The urban vision connects these two different elements in an overall vision in which existing and new merge into each other as one. The overarching ambition for the area is that it develops further as a creative breeding ground, in which housing and facilities such as small restaurants are given space.
Lively work area
In close collaboration with developer COUP, Vakwerk architects and the municipality of Hilversum, the ambitious vision for the area is established. One of the larger ambitions is the disappearance of the cars from sight underground level, also almost two-third of the buildings will be filled with creative activity. Werf35 will therefore remain an area where people mainly work, both now and in the future. For a pleasant working environment and to ensure that the area also becomes lively outside working hours, various other supporting functions such as housing, small-scale restaurants, a concept store, and possibly a small-scale hotel function will also be realized.
What's next
The urban design vision is the basis for the zoning plan to be drawn up for the area. The board is asking the council committee to advise on this framework. The vision will then be further elaborated in a new zoning pan.