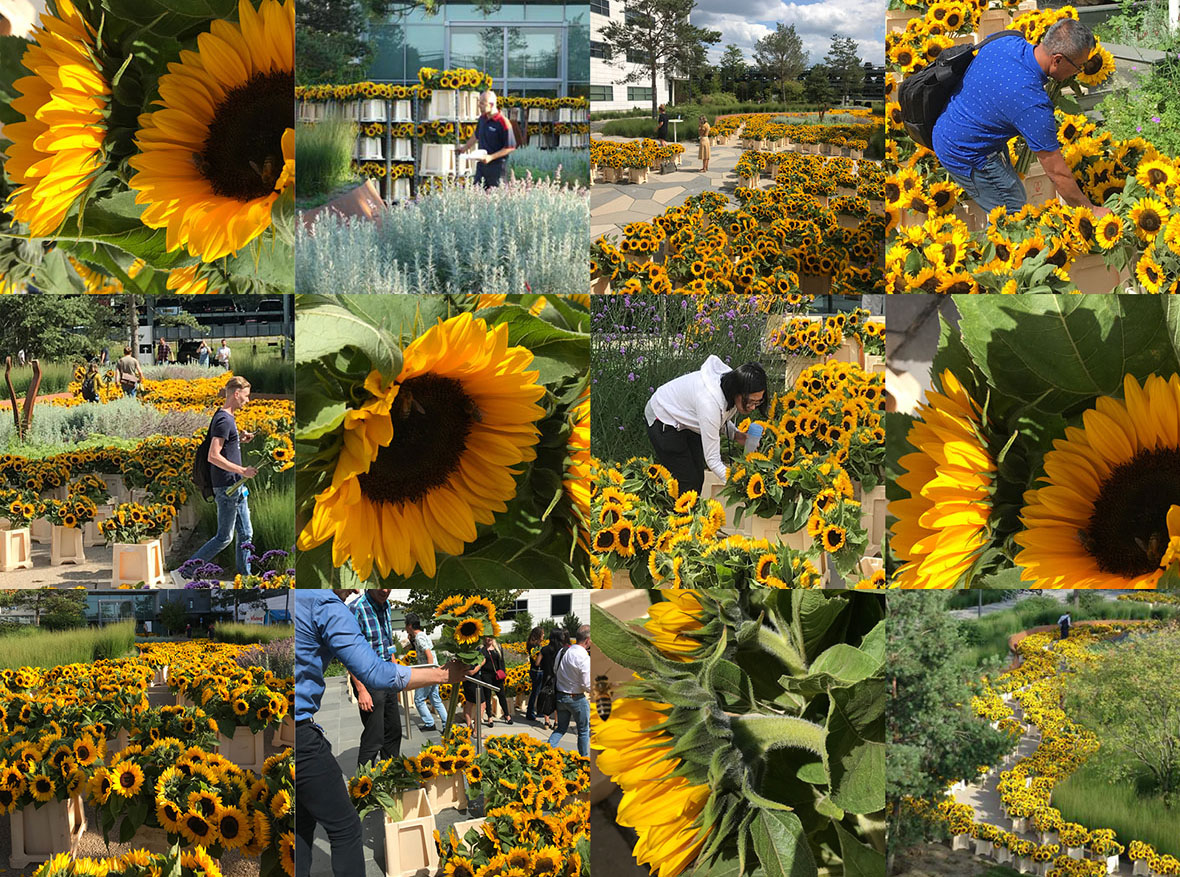 To celebrate the start of a long-term partnership of ASML with Van Gogh Museum in Amsterdam we built a temporary installation of 20.000 sunflowers at the ASML campus. The high-tech company ASML enters into long-term partnership with Van Gogh Brabant in Nuenen and the Van Gogh Museum in Amsterdam, where Van Goghs search for color and light meets state-of-the-art technology. A team of ASML researchers will support the museum with research focused on the conservation of the collection. ASML will initiate the realization of the 'Vincent's Lightlab' within the expansion of Vincentre Museum.
"Vincent van Gogh was from Brabant, and was a rebel and an innovator. Light inspired him and it was central to his work, just like it is at ASML," says Peter Wennink, President and CEO of ASML. "This collaboration gives us the opportunity to help connect and preserve the Van Gogh heritage in Amsterdam and Brabant and to share our knowledge with a wider audience."
For the opening day Karres en Brands built a field of 20.000 sunflowers at the main entrance of ASML. After worktime, all the employees of ASML could pick some flowers and spread the word of the partnership all over Eindhoven and the region.