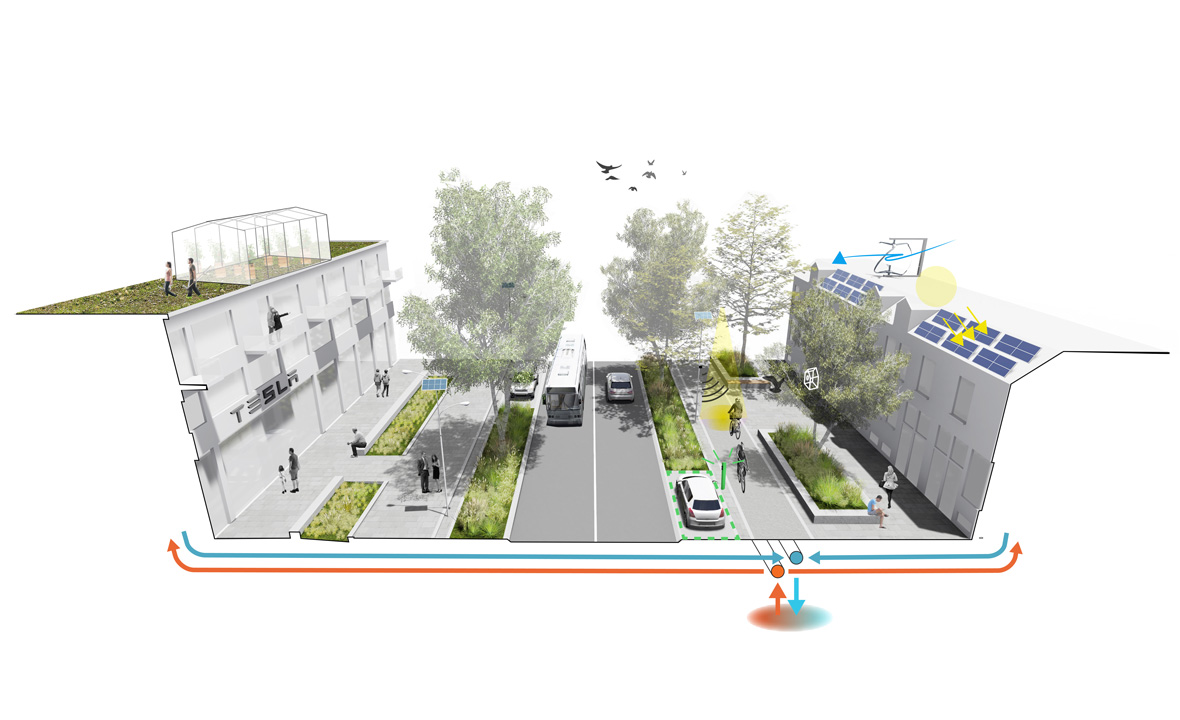 karres+brands has presented the vision for the Amersfoort station area to the city council. The assignment is commissioned by the municipality of Amersfoort and came about in close cooperation with various shareholders.
The vision provides a roadmap towards a lively station area which addresses the streets between the station square and the inner city. The main proposal is to reduce the amount of asphalt by 50%. This is done by combining bus and car infrastructure and providing more space for cyclists, pedestrians and urban green which also encourages active plinths of the buildings.
In addition, karres+brands is working on redesigning the station square into an attractive and clear square with a new underground bicycle storage. karres+brands will further develop the design in the coming period.