The bicycle bridge between Cuijk and Mook is situated on a special landscape transition. On the northern side of the river Meuse, the village of Mook lies on the edge of the moraine of the Rijk van Nijmegen. An enclosed landscape with a fine network of lanes and roads and stately planting. On the south side of the Meuse lies the young clay landscape of Cuijk. A large-scale open agricultural landscape only intersected by the historic ribbon development, the overflow ditch and the more recent railway. The river Meuse intersects this asymmetrical landscape context. This river, with its sequence of dike, floodplain, river with trees marking the riverbanks, floodplain and again dike, has a symmetrical design.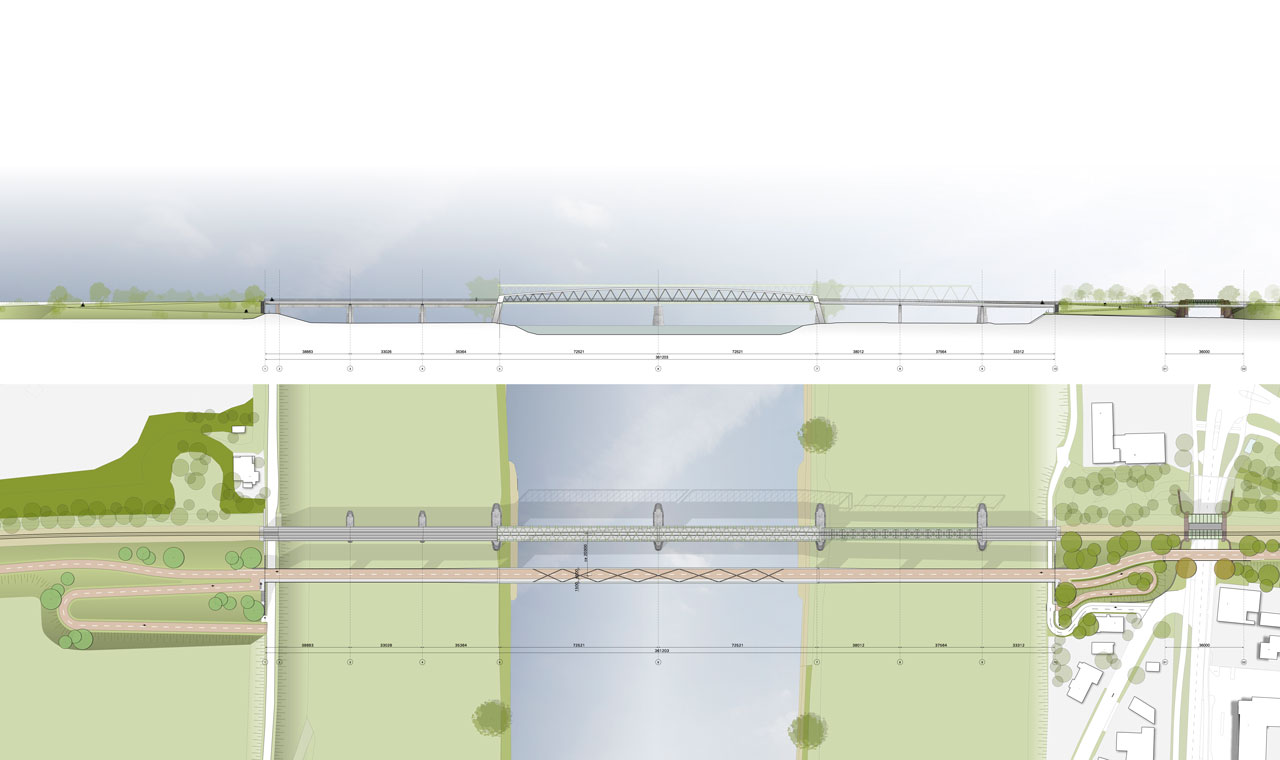 All facets of the bridge project reflect this special landscape. The choice of a symmetrical set-up for the design of the bridge strengthens the regularity of the river. The new bicycle bridge joins the silhouette of the existing bridge and contrasts sharply with the crooked trees on the banks of the Meuse. The bridge has a sharp vertical edge at the abutments towards the adjacent landscapes; there, the bridge turns into a slope, where the planting takes the color of the landscape.
On the Mook side, the bridge slope has a sheltered, wooded layout. The existing trees on the railway embankment remain as much as possible. If trees have to make room for the bridge's new ramps, local species (oak, beech, hornbeam) will take their place, planted in an irregular pattern. Beech hedges flank the embankments on the Mook side, so that fences along the steep slopes are not necessary. The characteristic hornbeams in the corner points of the railway bridge at the intersection with the N271 get a new place at the outside of the new bicycle bridge.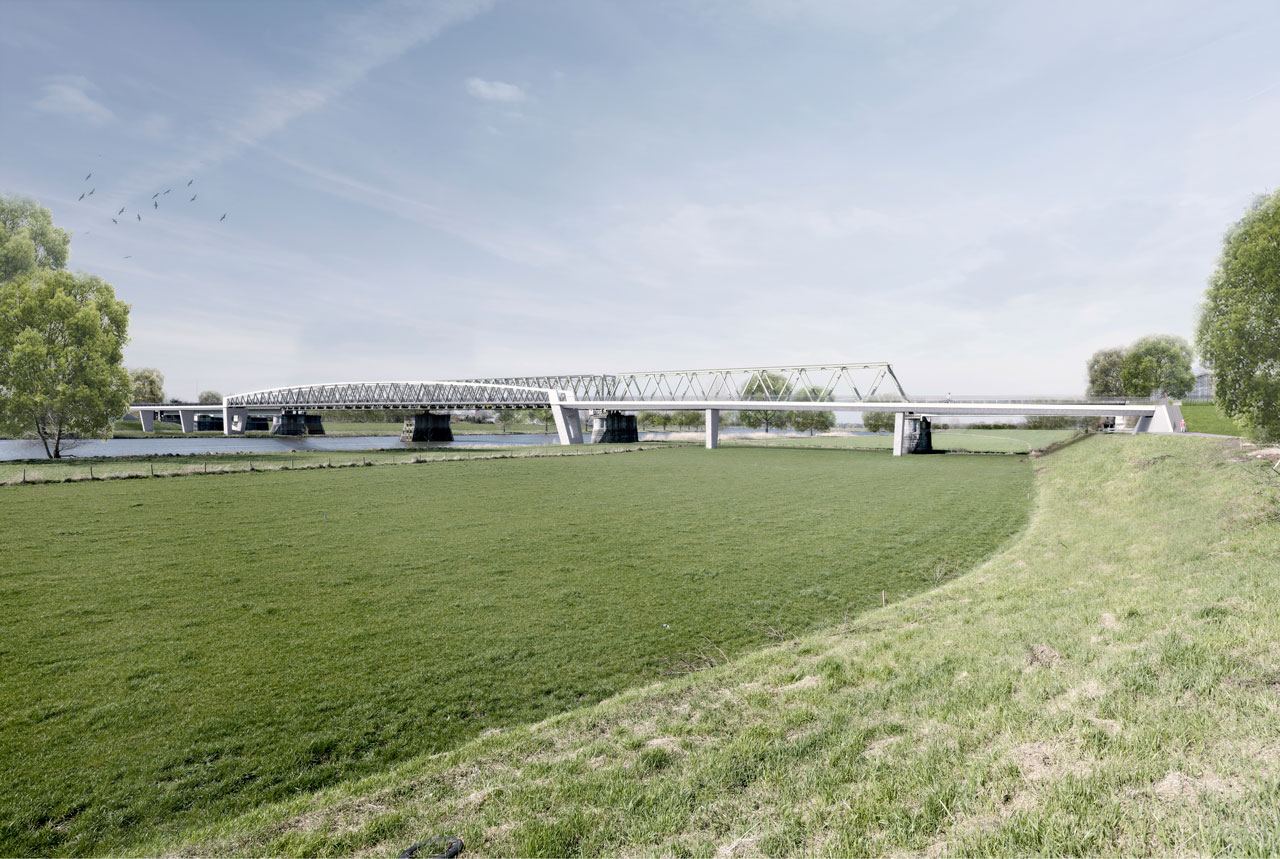 On the Cuijk side, the slope gets an open character and the cyclist has a panoramic view of the young clay polders. Between the track and the cycle path, the characteristic shrub-forming planting of the Meuse hedges (hawthorn, blackthorn, oak) is retained as much as possible; these will be replanted where necessary. A strip of flowery grassland runs along the cycle path, leaving the view to the polder open. An iconic lime tree, placed in the corner of the crossing, accentuates the crossing of the cycle path with the Mariagaarde. The overflow ditch is recognizable again by the installation of a simple bridge and the planting of pollard willows along the stream.