One thousand five hundred new apartments for students and starters are going to be built in Amsterdam Southeast near the Holendrecht train station and the AMC. The apartments, designed by OZ architects, are spread out across three buildings, signaling a strategic change in Amsterdam Southeast's business and office zone. Karres en Brands has designed an informal campus landscape that connects the apartment buildings and provides an attractive shared living environment.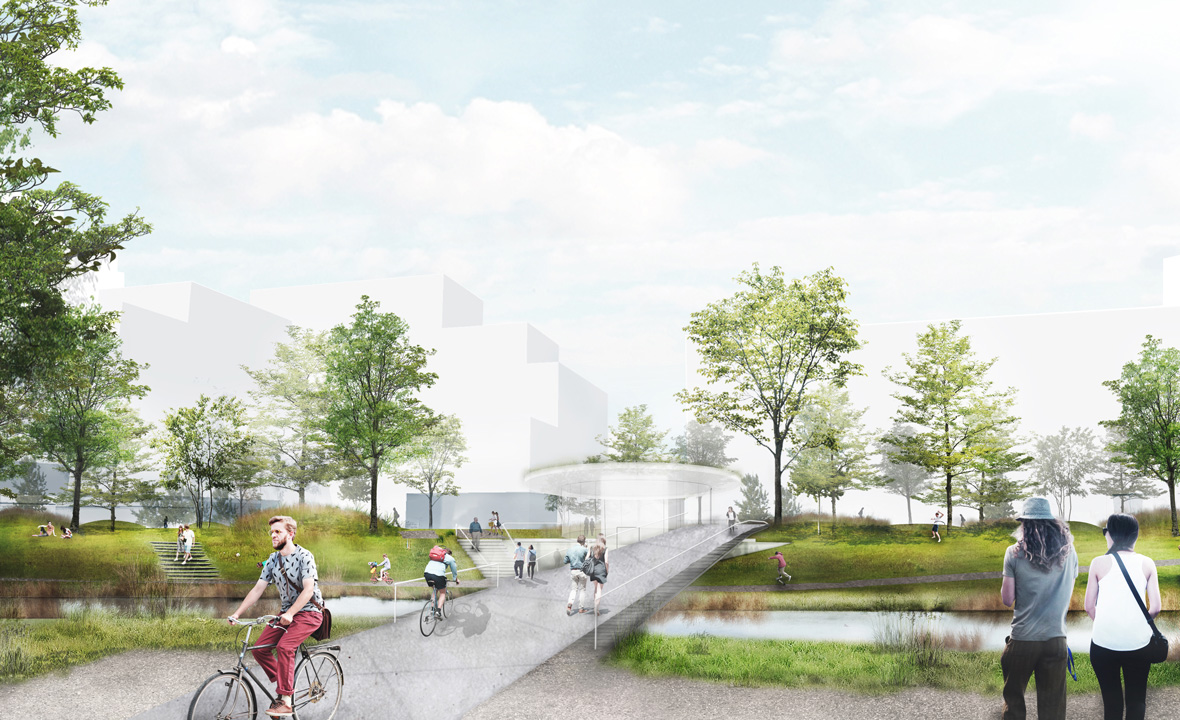 With architectural features extending 60 metres high, the buildings form a semi-enclosed building block with its own inner world. The sheltered space is accessible via four entrances and the informal area is visible from the outside. The landscape's hilly inclinations give the location its own identity. The gentle inclines provide scale to the space and reconcile the height variations between the existing waterway and a partially underground parking garage. Lawns, grassy vegetation and clustered trees create an attractive and varied landscape in which the new residents can enjoy sports, relaxation, recreation and other activities.Walking and biking paths meander through the landscape and connect the buildings, facilities and future pavilion to the surrounding environment.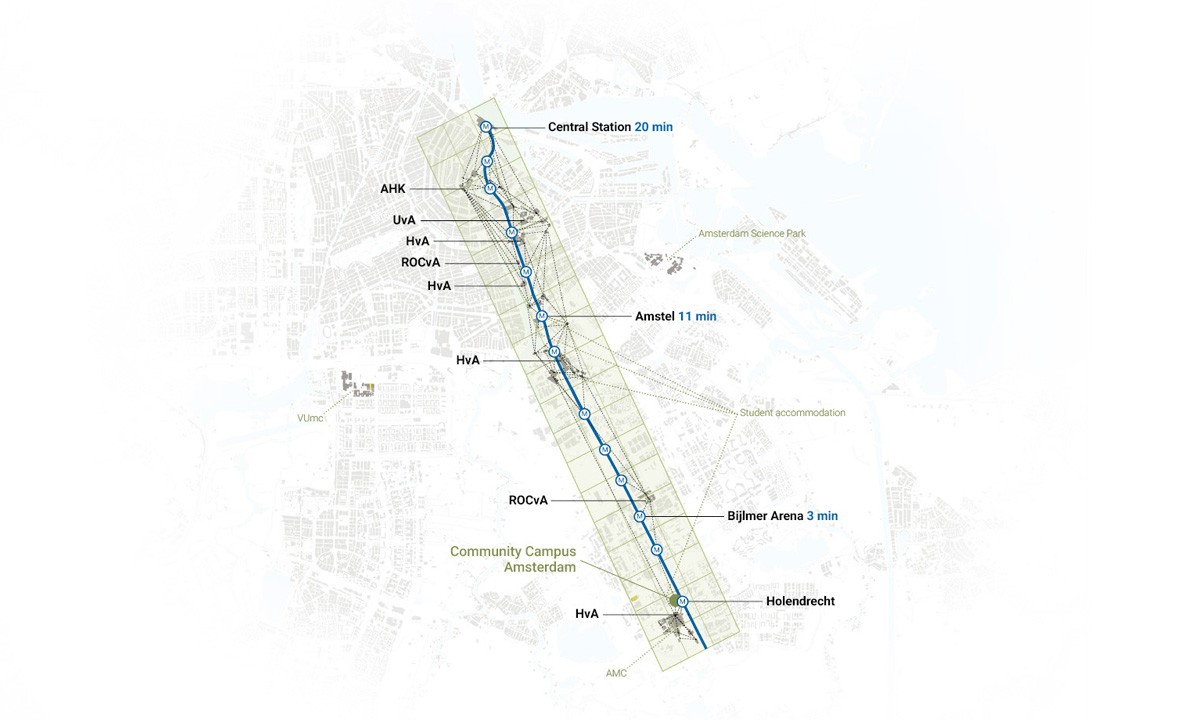 The path network includes biking routes, bridges, walking and wandering trails, and foot paths designed for intensive use. The most important routes are paved in uniquely textured concrete mixed on site. Semi-paved paths form secondary routes and gathering spots in the landscape. Grass paths can be mowed in a different formation each year, constantly creating a new perception of the area. Three new bridges follow the height variations of the undulating pathways and connect them to the parts of the plan on the other side of the water.
The landscape's facilities are designed with young residents in mind. In addition to open spaces, the area allows for the organisation of personal activities. Barbecues, hammocks, basketball hoops, sport netting and a climbing wall will be installed. The campus landscape invites users to meet, exercise and relax, and the residents have the space to use the landscape as a shared garden.