In the heart of Amsterdam Zuidoost, on the doorstep of Amsterdam Bijlmer Arena train station, the innovation district is being developed across various interconnected buildings. The first buildings will open their doors in January 2020: development of the area will continue until 2024. The district will offer an inspiring mix of meeting spaces, event and workspaces, sport facilities, labs, lecture halls, research facilities and green spaces.
Karres en Brands is responsible for the overall masterplan and spatial vision of Cumulus Park, in collaboration with Buck Consultants (organizational strategy), and Studio for New Realities (programmatic vision). At the same time, we are involved in several of the individual projects within the Innovation District, such as the design of the public space of the first building (designed by BNTHMCRWL) as well as the redesign of the Bijlmerdreef into a sustainable boulevard of the future.
Changing the way we innovate
Cumulus Park brings people and organizations together in a unique community where different disciplines, sectors and backgrounds work on issues of today and tomorrow. Starting with the domains of Digital Identity and Urbanization. To jointly come to new solutions that work for everyone: collaborative innovation creating impact. It will be the place where you meet others who, just like you, want to tackle important challenges. Where you start new projects, share risks and resources and develop new solutions that you could never have achieved on your own. Innovating together, creating impact is the basis of Cumulus Park.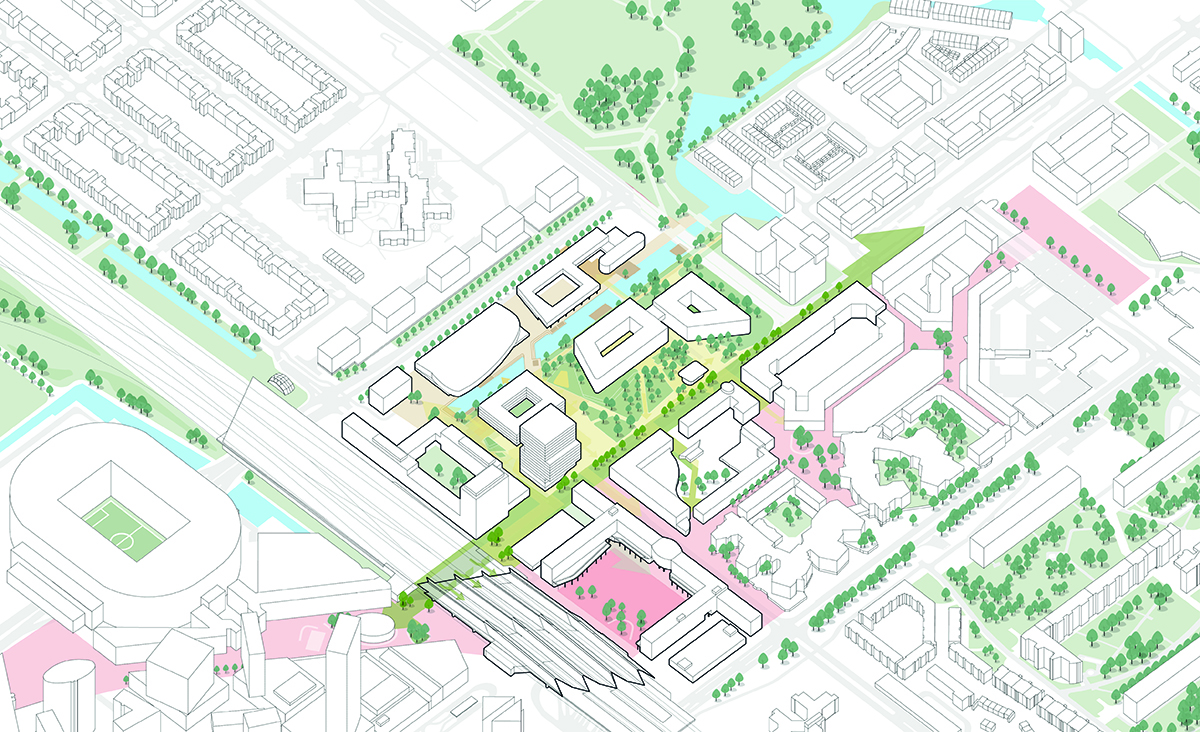 Innovation centered around public space
The spatial vision put forth by Karres en Brands is based around a simple and clear concept: collaboration centered around public space. New buildings revolve around spaces for interaction, debate and cross-fertilization. In existing buildings, public space is used as an activation strategy opening previously closed spaces to the public and activating the area 24/7. And finally, city spaces bring everything together in a robust and flexible network of green and activity spaces that allow for work, sport and recreation. It emphasizes once again the importance of public space in the transformation process of Amsterdam Southeast into Amsterdam's second center: a vibrant, lively, colorful center that offers a mix of sport facilities, workplaces, shops, amenities and nightlife. Karres en Brands were also responsible for the design of the Arenaboulevard, shopping center Amsterdamse Poort, Ziggo dome square and the Hoekenrode Square. The starting point is as always, a public space that invites one to stay, with a design that stimulates a cross-fertilization of talent, ideas, meetings and insight.