Eteläpuisto park is currently a desolate spot in the centre of Tampere. The potential of this green space is great, partly because of its beautiful southern location on Lake Pyhäjärvi. With a clear urban intervention and a park design that responds to the large scale of the lake, the city is associated with the landscape in an emphatic way. The competition entry by karres+brands and Rijnboutt gives the city a balcony literally on the water.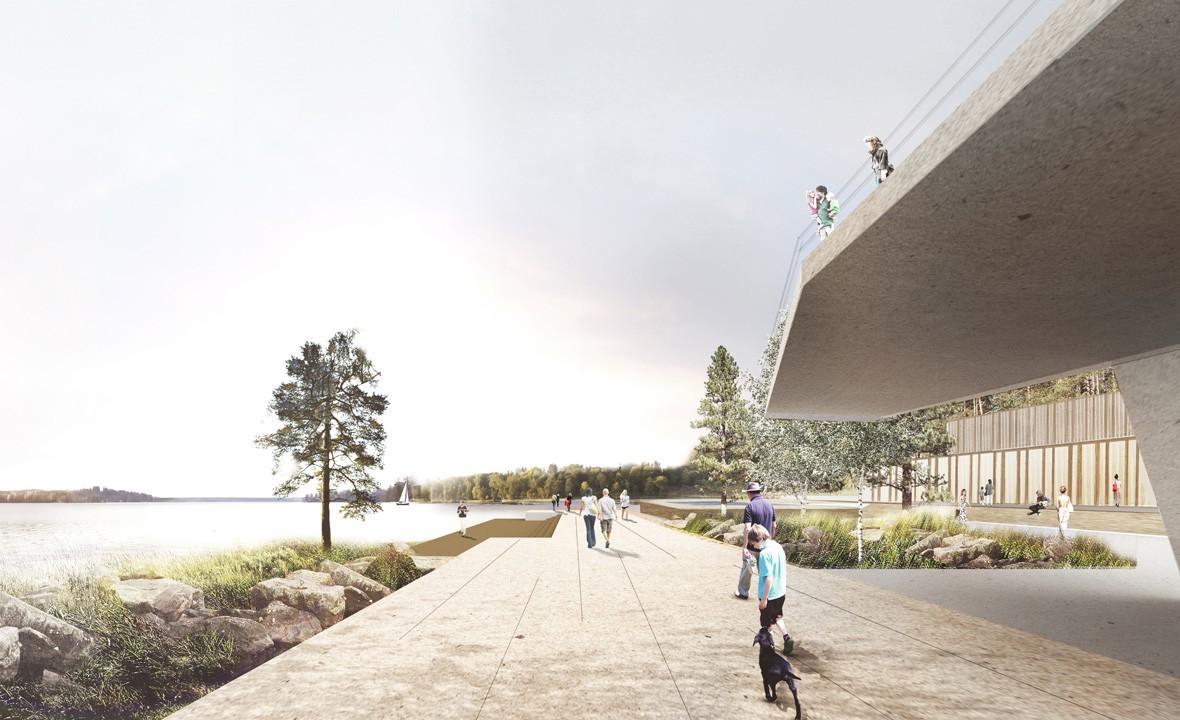 In the urban plan for Eteläpuisto, the urban grid will be completed and densified. With this, the current boundary of the centre will not be moved, but rather focused. In four blocks, 800 new homes will be realised within the grid. The residential buildings consist of several housing types, which offer space for ateliers, work spaces, and facilities in the plinth. The blocks are diverse in scope, with different heights, building openings, and collective gardens—and an underground solution for parking.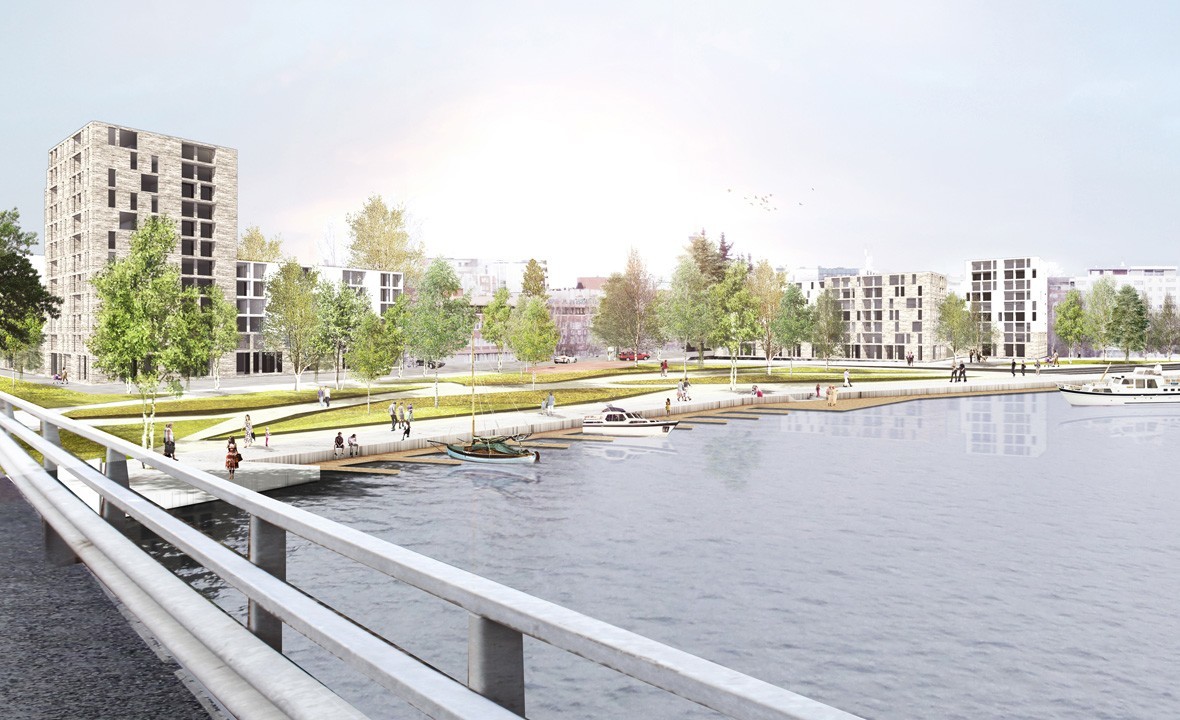 The park forms an important link between the city of Tampere and the surrounding landscape. The park landscape, which stretches from the slopes of the Pyyniki Nature Reserve to the city centre, receives a decisive place in the city and a strong relationship with the lake through the addition of a large, scenic staircase. The park thus provides space for many different functions, and acts as the 'front yard' of the city centre. Simultaneously, it forms an outlet area for downtown residents of Tampere, who can walk via a long promenade from the centre to the park and the adjacent landscape. A restaurant, spa, public outdoor swimming pool, sports and recreation locations, renovated ice rink, lots of natural greenery, and a peaceful alternation between less busy and more intensively used areas provide for a popular attraction on the banks of Lake Pyhäjärvi. The new layout of the park significantly increases its usability, making the unparalleled beauty of the lake once again a reality—for all of the city's residents and during every season.
The development anticipates the involvement of residents, interested persons, and interested parties. It is not a blueprint, but rather a flexible plan with a high sustainability ambitions, many opportunities for an attractive business environment, and a strong bond with the specific qualities of the location.