In early 2015, karres+brands was selected along with Ghilardi+Hellsten for a parallel assignment for the urban development of Fosnavåg, Norway. Fosnavåg is the new administrative centre of the Herøy municipality and one of the main fishing villages on the Norwegian coast.
The vision set out by the team prioritises the densification of the city centre, rather than sprawling further out to the city's edges. In a clearly positioned framework, the centre is expanded on the opposite peninsula Vågsholmen, where the new city centre takes shape around an intimate inner harbour.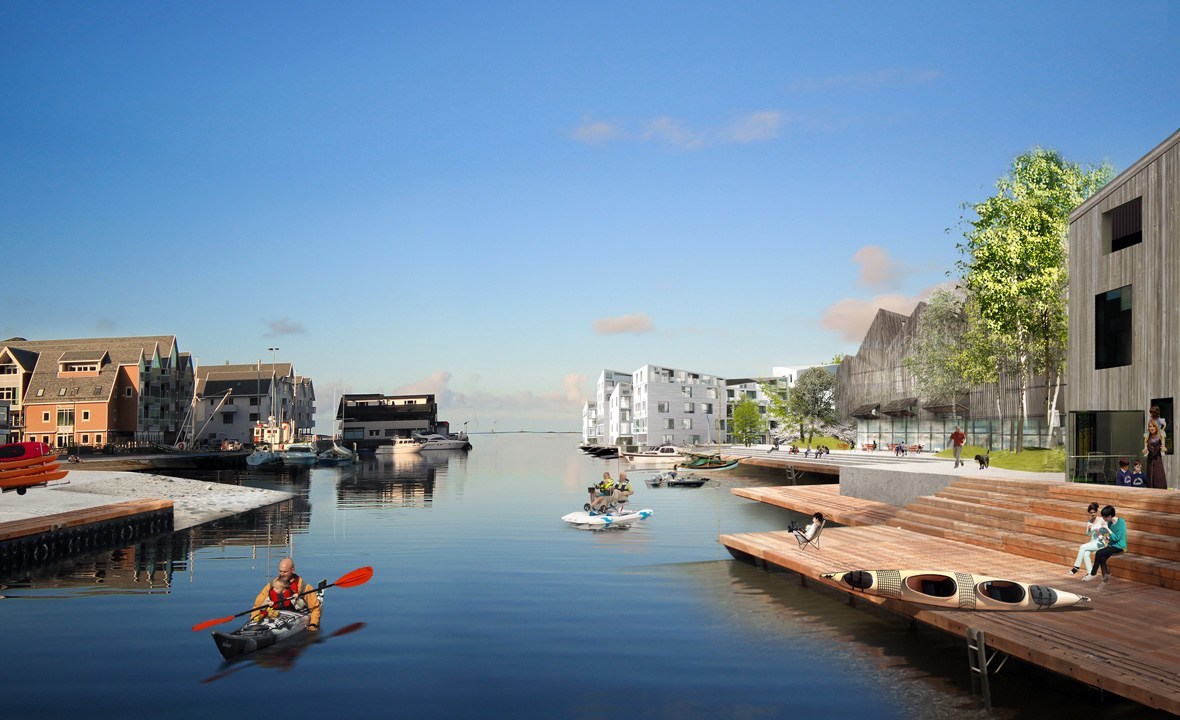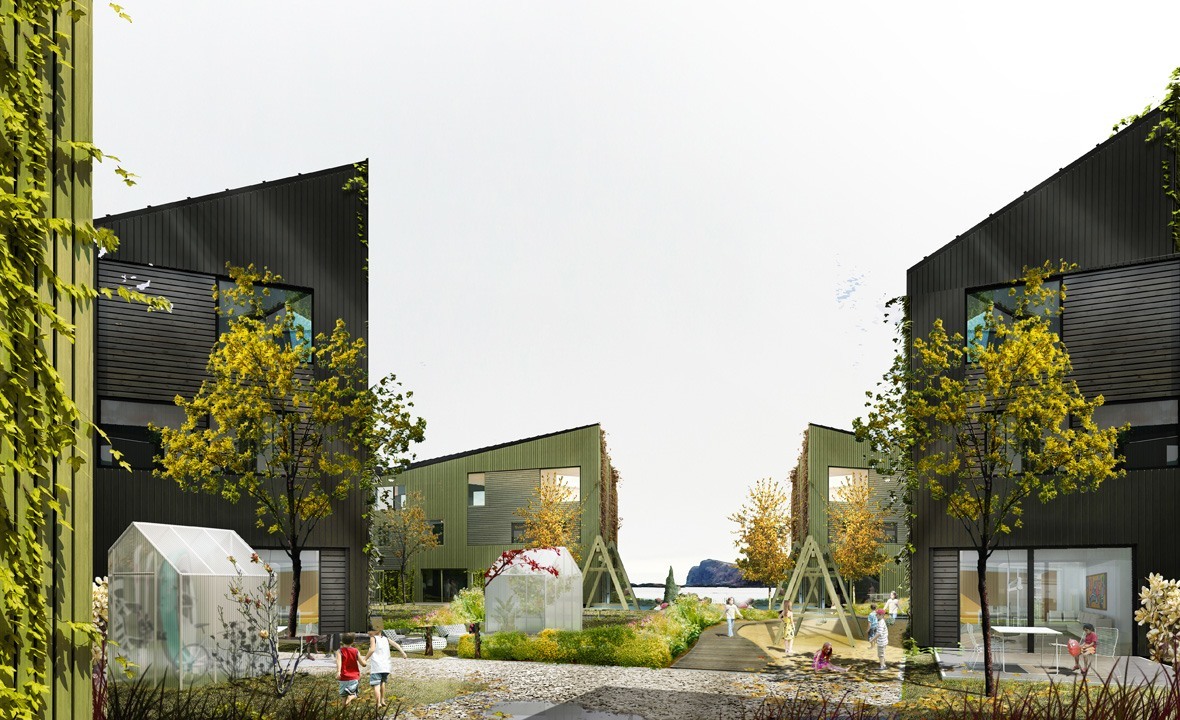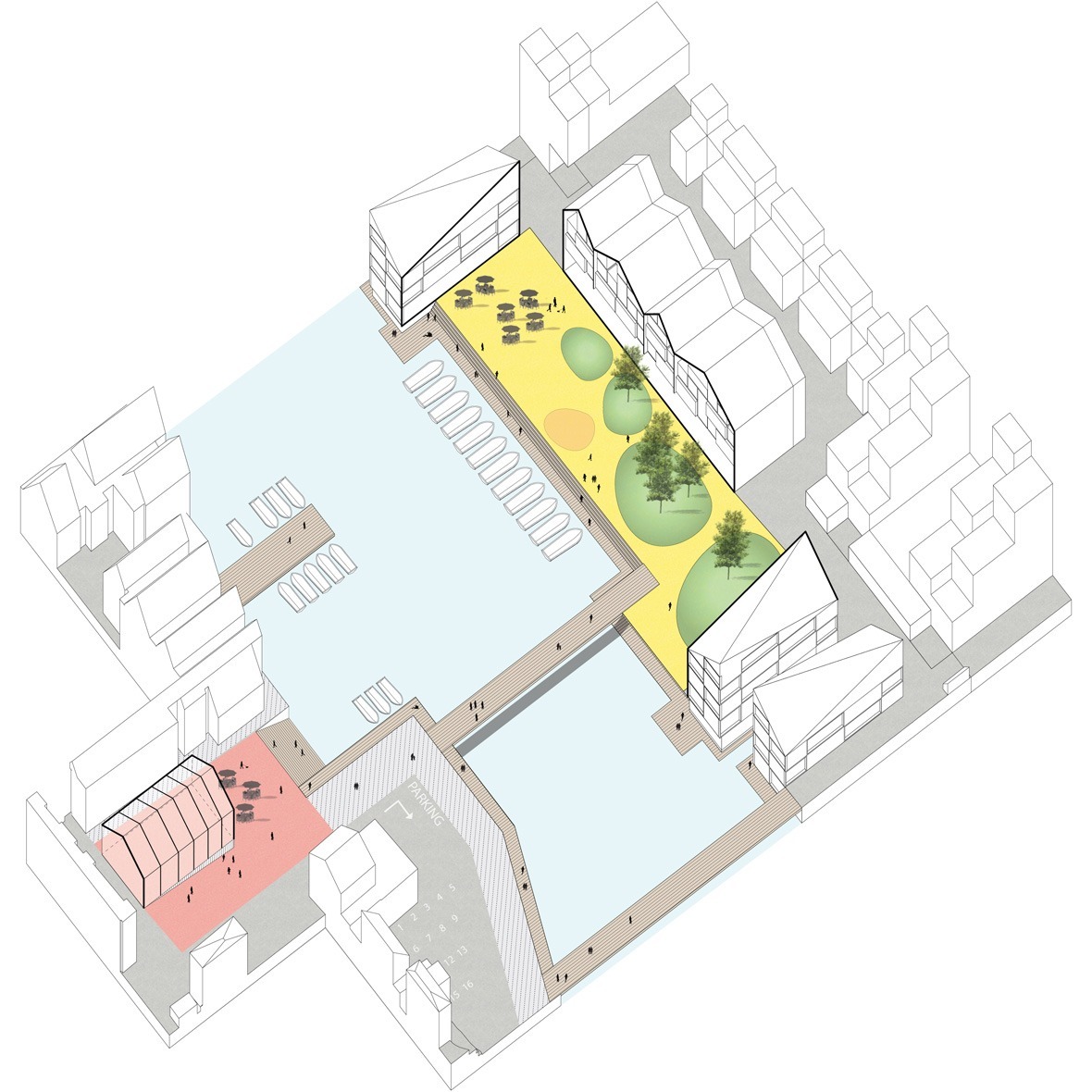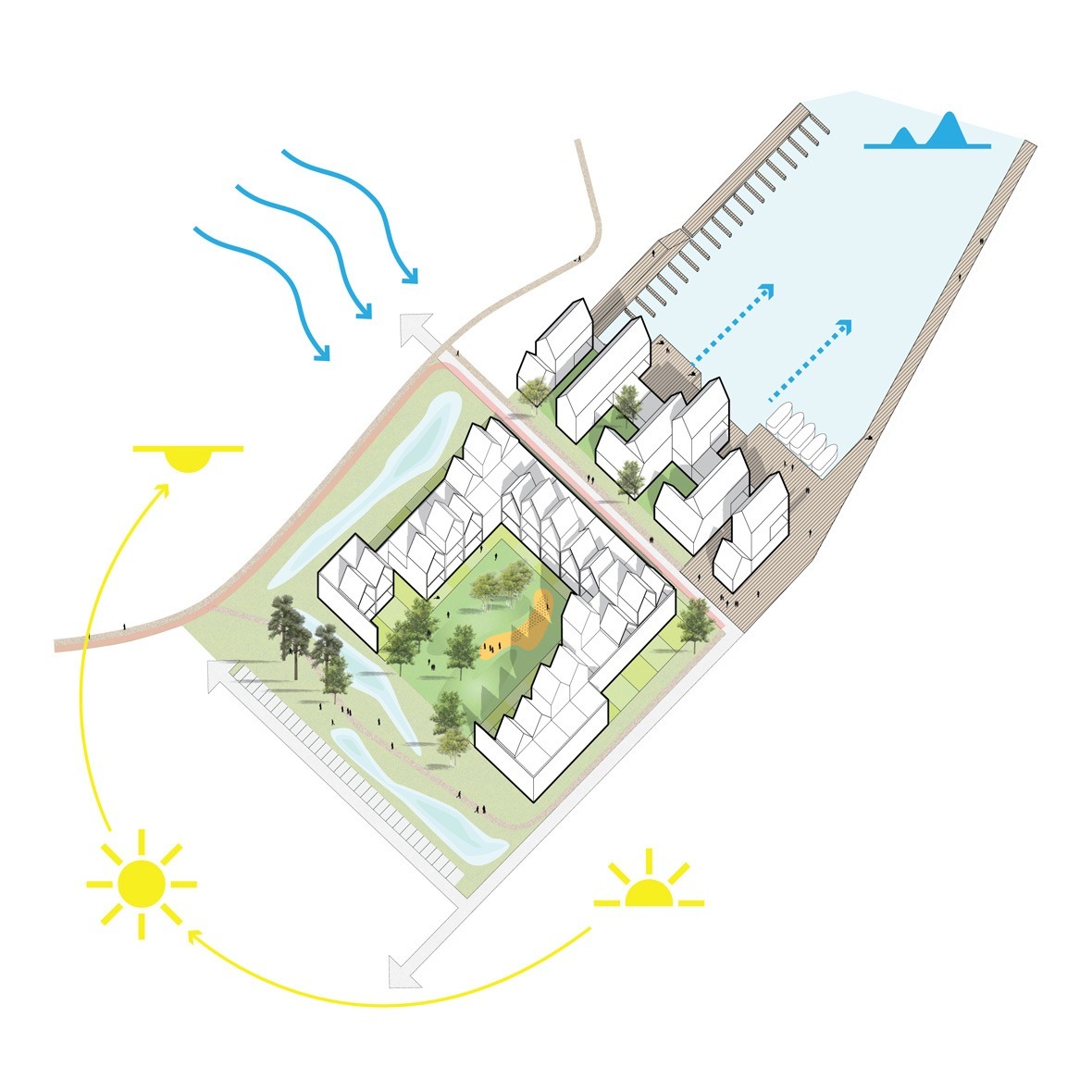 In order to open the port for larger ships and create new construction opportunities for large ferries, a new channel is proposed. This disconnects Vågsholmen from the northern ridge and orients the island more toward the city centre. Meanwhile, since large ships are diverted, the inner channel can be crossed via pedestrian bridges, making the centre pedestrian friendly and coherent overall.
The inner harbour is designed with minimal interventions and renovated only at strategic points. The new opening to the sea guarantees long-term development and offers the potential for growth. Toward the sea, a new recreation area is defined with a rich landscape and attractive housing. A system of scenic loops crosslinks extensive areas of the city. Strong pedestrian and bicycle connections link to point by point landscape interventions, such as public pools, beaches, parks and waterfronts - between which a mosaic of developments can unfold.