Green Village is a test site, incubator, and showcase for state-of-the-art technology in sustainability, initiated by Professor Ad van Wijk of TU Delft. The main objective is to create a sustainable, vibrant, and entrepreneurial environment where we discover, learn, and show how contemporary and urgent problems can be solved. Over the next ten years, students and staff of TU Delft will perform research addressing today's societal challenges, whereby the outcomes can be tested and/or shown 1: 1 in Green Village.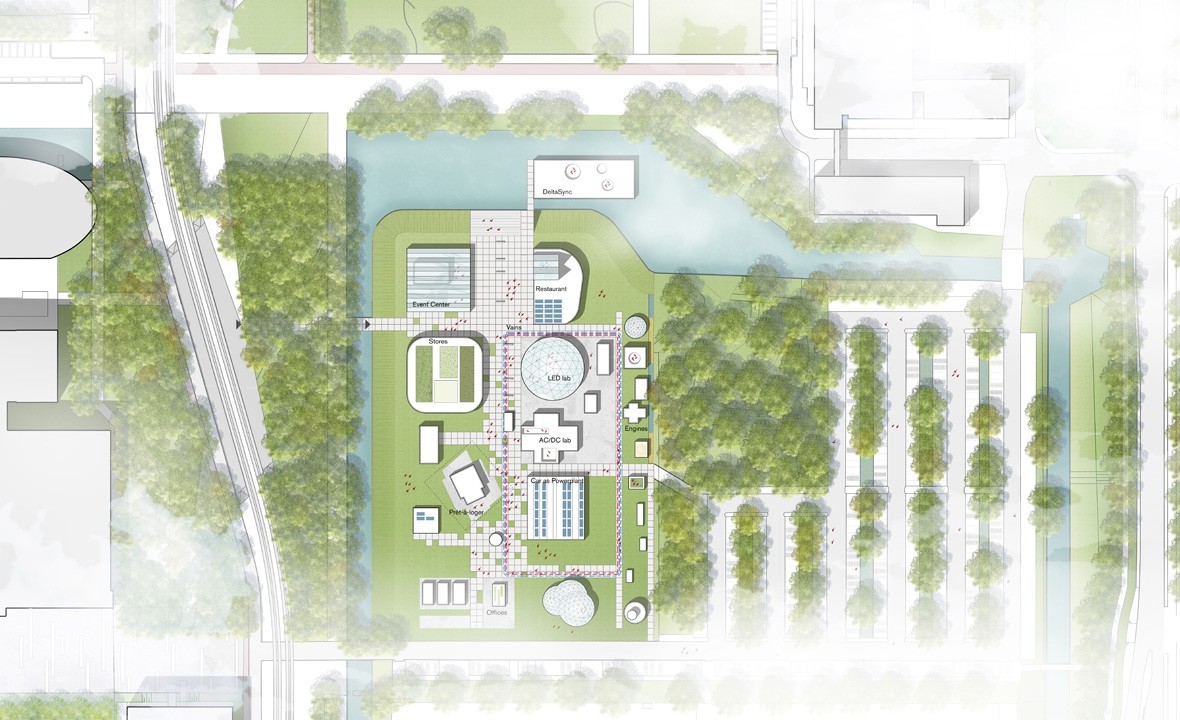 In the master plan, Green Village is considered a self-sufficient and sustainable area in which all water, waste, and energy flows will be measured and monitored. The area is designed as a lively and open community where students, academic staff, and professionals can enrol in courses, perform research, and test their own products. In addition, the area will function as a hotspot with a lively public space, cinema, restaurant, shop, and large entertainment venue. The master plan is built on four pillars: the lively street, flexible framework, variation in form and image, and functions.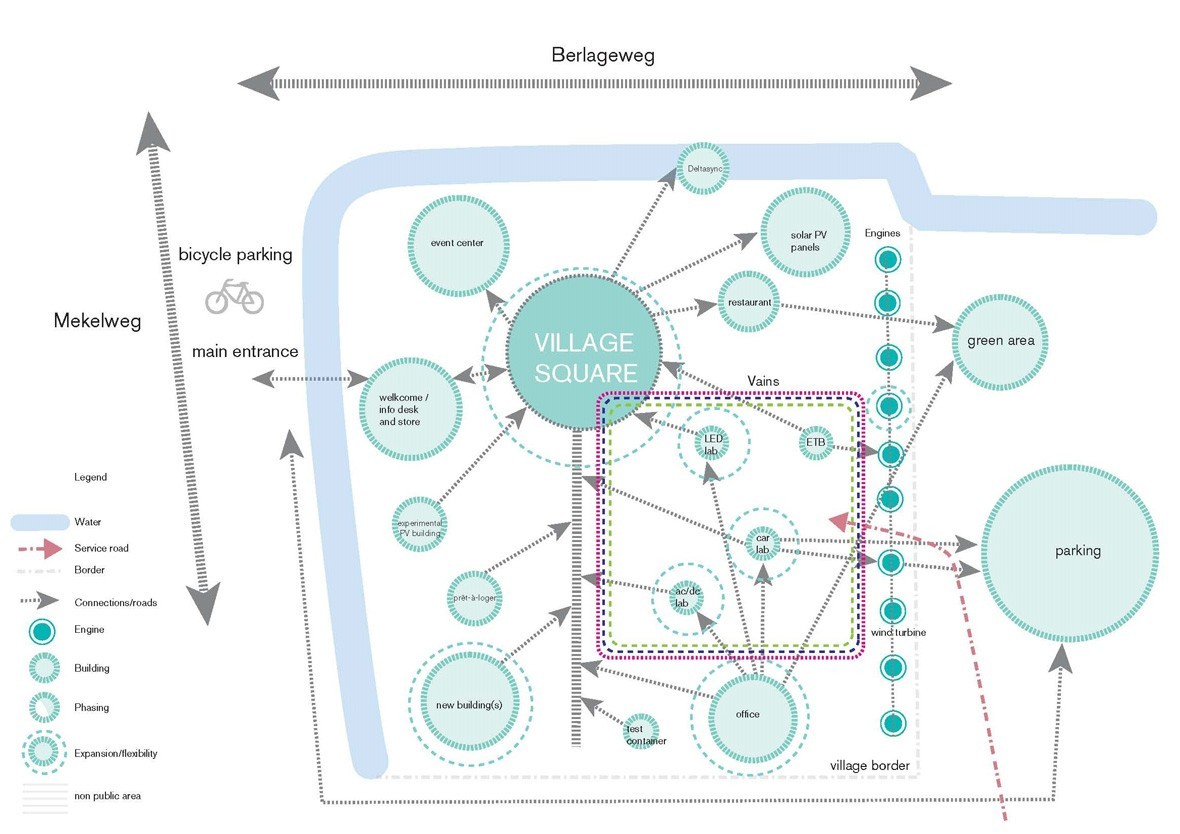 The lively street – Green Village is located on the spot where the Faculty of Architecture at TU Delft once stood, which was destroyed by fire in 2008. As a tribute to this history, the former main entrance of the building will become the site's main public space. The Green Street will be for Green Village what the old school building was for the street: a place of encounter and the lifeblood of the area.
Flexible framework – instead of defining individual plots, karres+brands developed a framework that allows for maximum flexibility while simultaneously ensuring the plan's consistency. By defining the 'green street', water margins, and the 'motor street', the rest of the space is made suitable for flexible area development where growth and change remain possible.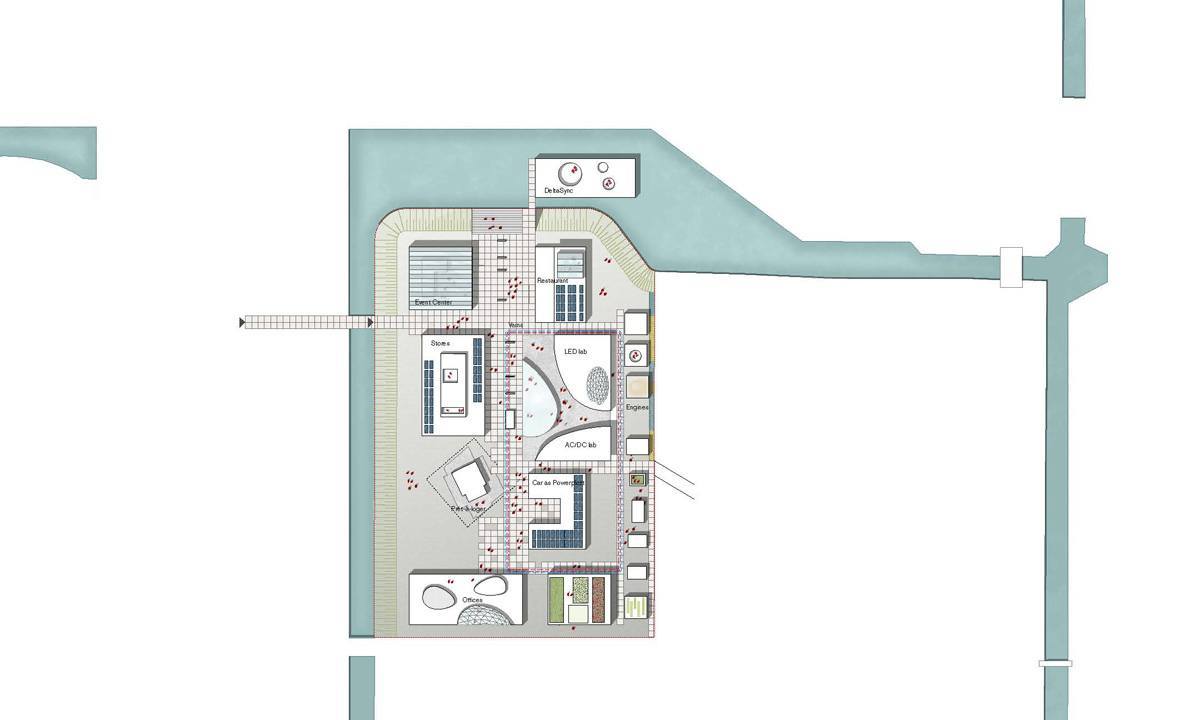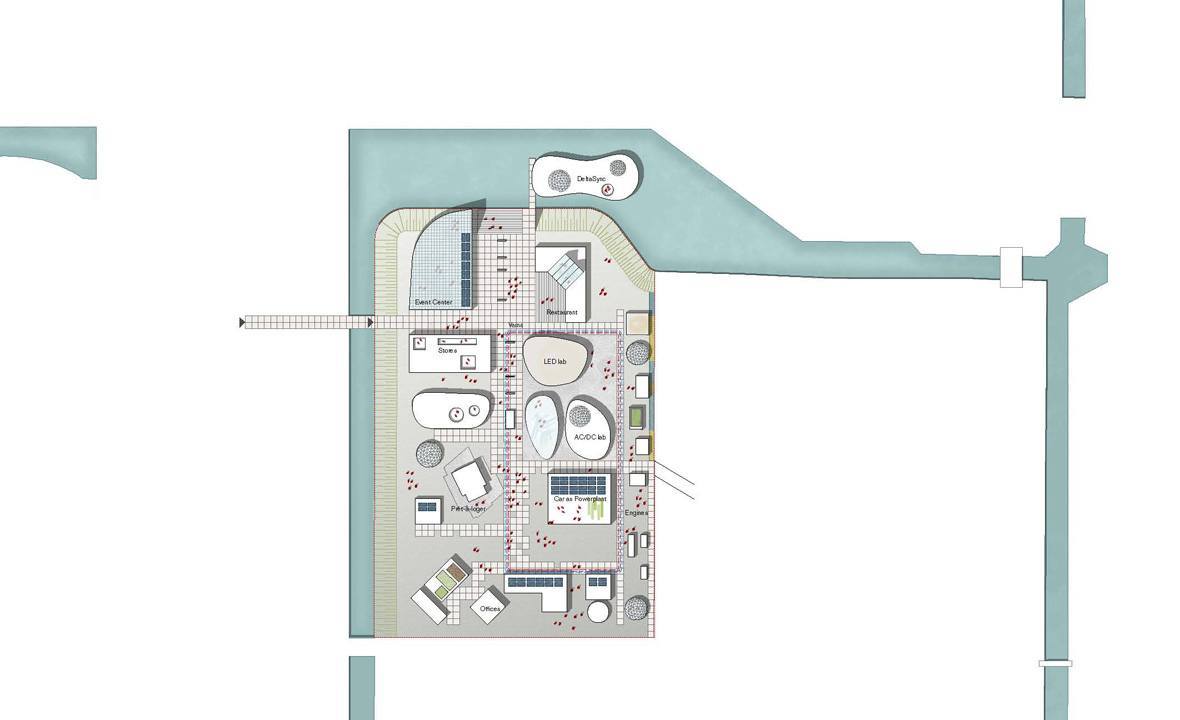 Variation in form and image – The framework offers architectural freedom of form and diversity in image. All buildings and functions will be positioned on the central street.
Functions – Ringing the central square are public functions such as restaurant, event centre, and shop, while laboratories and offices will be more centrally located on the site. The AC/DC electric generators will be situated on Energy Street, between the parking area and Green Village.