The arrival of the new Bravis hospital on the edge of Roosendaal heralds the creation of a landscape park. This landscape park is firmly embedded in the local logic of the landscape. Analysis of various landscape layers shows that the area's former richness has gradually become fragmented and has disappeared.
The landscape framework returns this original richness to its former glory, providing a basis for the park's character. An old brook and forest are being restored in the west. Small-scale landscape compartments are also being revived, formed by wooded banks and hedgerows. In the east a diverse tree grid will be planted with exercise and play areas in between that invite people to use the park for recreational activities. This creates a transition in the park from leisure in the east to natural in the west.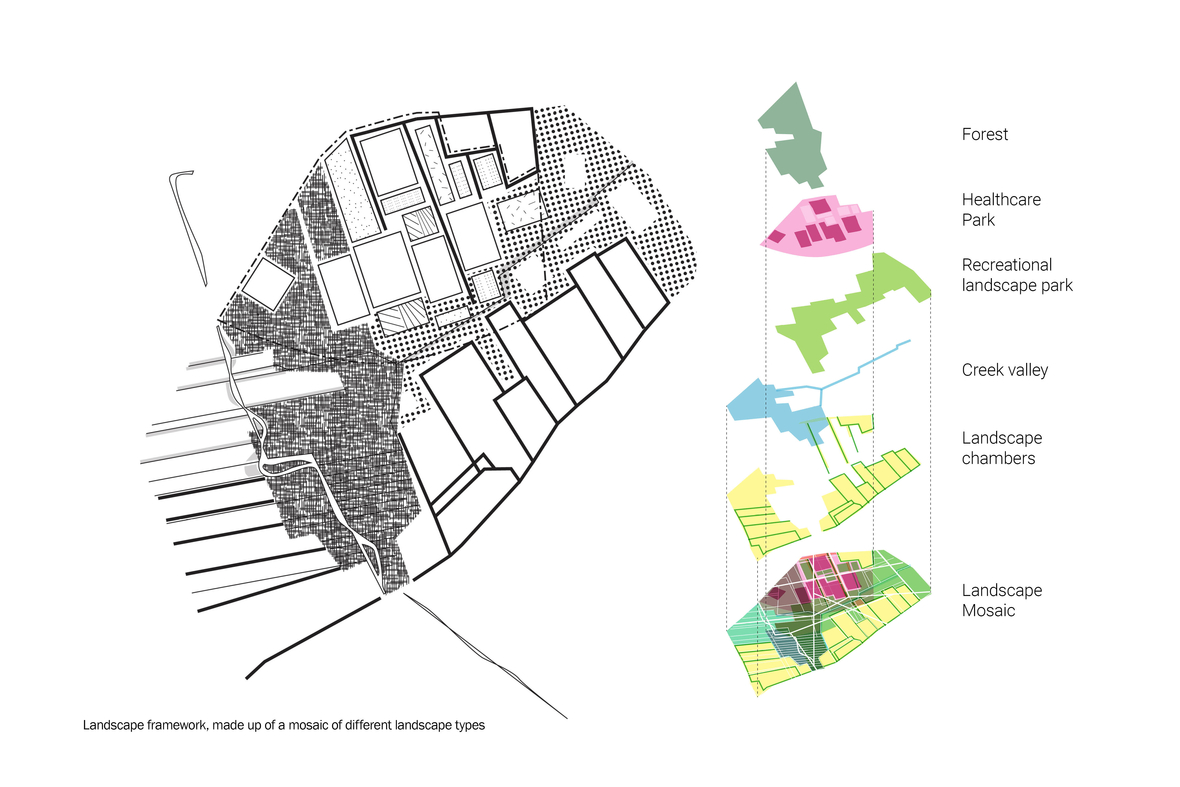 The design also focuses on forming the right conditions to ensure that the various types of landscape can develop naturally. And maintenance will help achieve the desired look, restoring the landscape richness to the area. The framework's landscape lines will be detailed in size and scale, and tested in 3D to envisage the experience at eye level.
As well as landscape lines and paths, a family of robust elements is also being developed. These elements, including a bridge, seats, brook platform, birdwatching screen or watchtowers in the treetops, all aim to stimulate the experience of nature.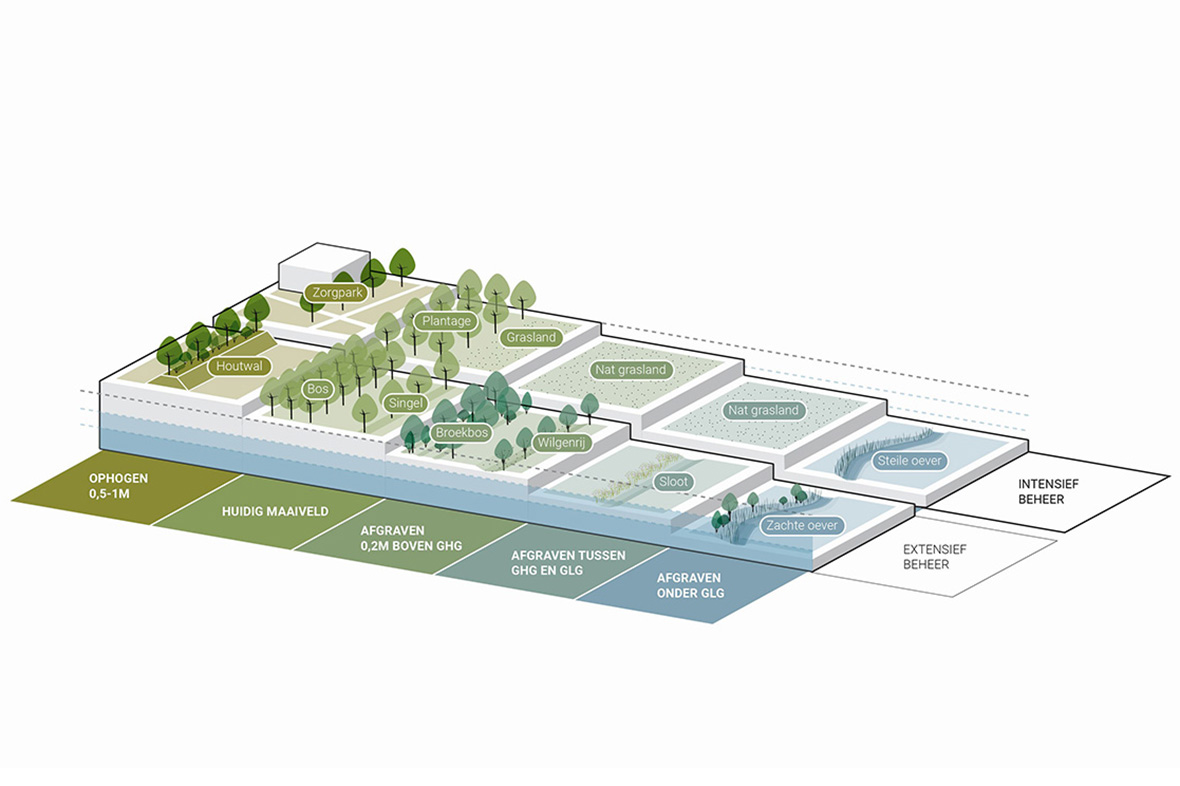 Everything will be harmonized to the wishes and requirements of current residents and future users. There is also a lot of space in the park for initiatives from the surrounding area, such as creating a food forest. Careful positioning of the hospital within the landscape will realize an integrated care park, where the efficiency of the hospital and the natural experience of local residents converge. Both the hospital and the landscape will contribute to a healthy, natural environment for local residents, patients, and employees.