The University of Lüneburg has set the highest ambitions for itself. The campus, a former military base on the south side of the medieval city, will get a very different face in the coming years. The centre of the campus will shift through the realisation of a new main building, designed by Daniel Libeskind. In Libeskind's design, five powerful 'strips' represent new connections on the campus. A reinterpretation of these strips was the starting point for an international competition, which was won by Karres en Brands in 2010.
The identity of the university, water management, and sustainability were given as the main criteria; in the coming years, the university will reduce its CO2 emissions in six steps, with the aim of being the first CO2-neutral university in the world. Furthermore, the university has set fr itself a goal of fully 100% water infiltration to occur within the boundaries of the project area.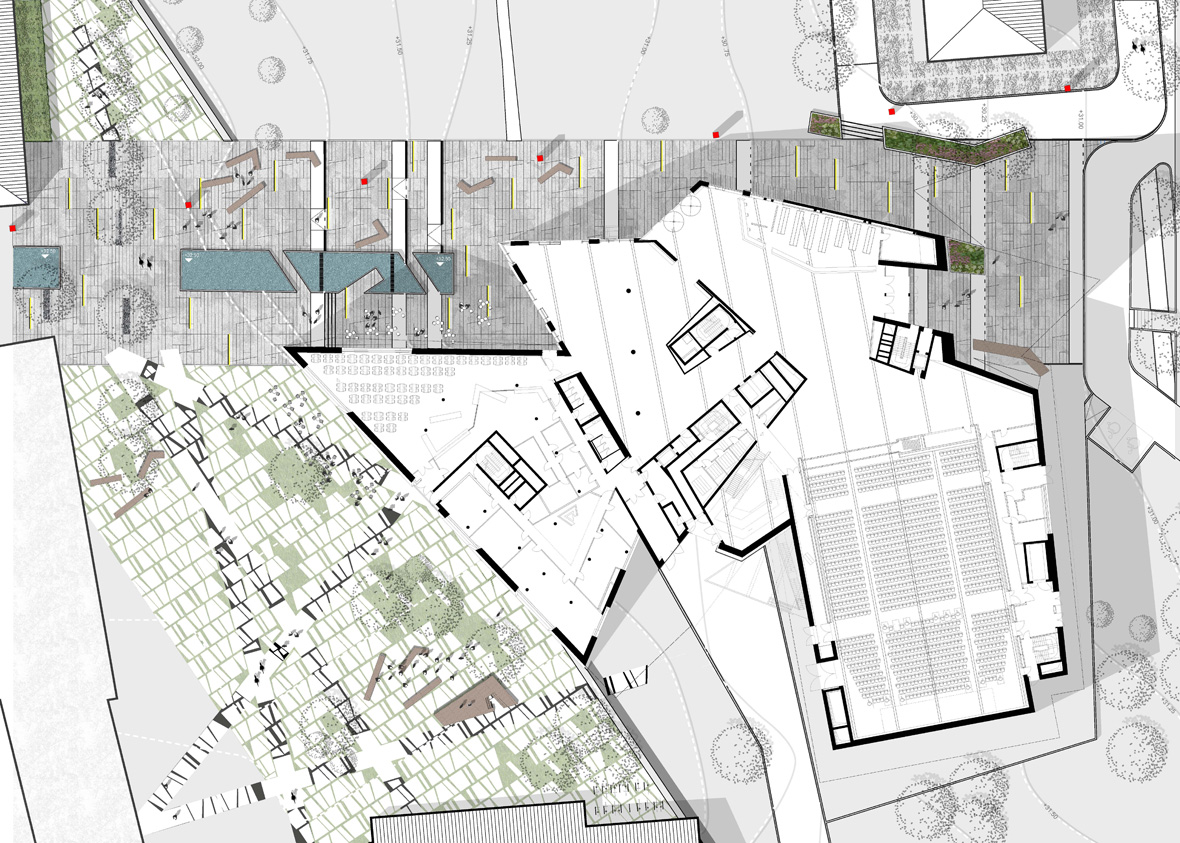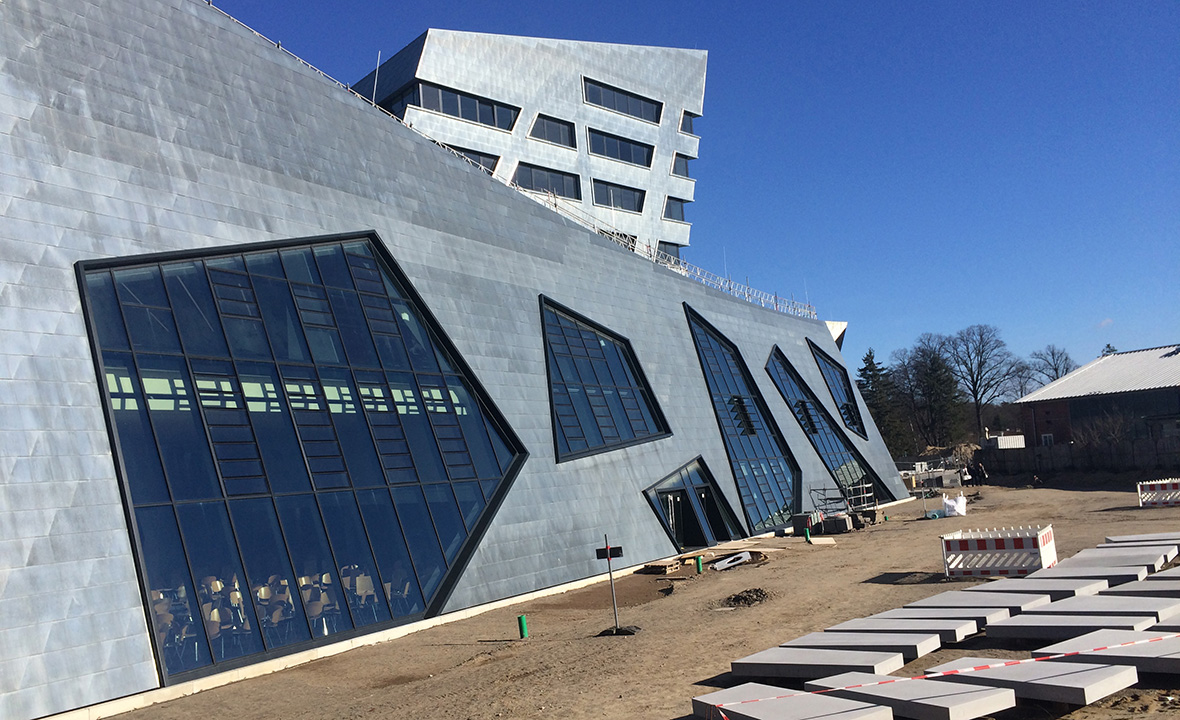 In the design, Karres en Brands has sought creative ways to deal with sustainable water solutions. The focus was not only on water infiltration, water treatment, and the reuse of water, but also on the experience of this water system. The concept emphasises that greater support can be created for sustainable water management through education and by involving future users in the process. A second point of the plan is the desire to create a campus where encounters and lingering in outdoor areas are stimulated. The sources of inspiration for the new design all have their roots on the campus itself; the site has many qualities and multiple layers, such as the orthogonal grid of the former military buildings, old trees, an ecologically valuable biotope, and topography with an elevation change of 6 metres. Each of these elements is integrated into the design and linked in an (in)direct way to the water system. With these ingredients, an atmosphere of 'articulated interaction' will be created: the campus of Lüneburg becomes a pleasant place to live, study, and meet.