The Meuse is one of the most important shipping routes within Europe. The Maasroute sub-project by Rijkswaterstaat focuses on the adaptation of the waterway, making its junction better suited to accommodating larger barges. Within the framework of this project, the Juliana Canal will be expanded at certain places, and locks and bridges adapted, extended or replaced, among other things. karres+brands produced an integral design for the revitalisation of the lock at Limmel, one that will allow this route to become a valuable part of the international waterway—embedded in the landscape.
The more than 80-year-old sluice no longer meets modern demands, thereby effectively losing its function as a lock. Renewing the sluice complex is a necessity, therefore, whereby the existing sluice will be completely demolished, making way for a new bridge and rebuilt sluice gate. In the future, the sluice will serve as a means to hold back water in the event of flooding.
In the current situation, the sluice is an important landmark in the scenic countryside surrounding Limmel, and a 'gateway' to the Juliana Canal. The complex is fitted into the landscape just like other structures along the Meuse, with specific features like poplar rows, privet hedges, and acacias set around it. In addition, the sluice acts as a junction for two major landscape features: the linear Juliana Canal in the north-south direction and the older, more capricious Kanjel brook in the east-west direction.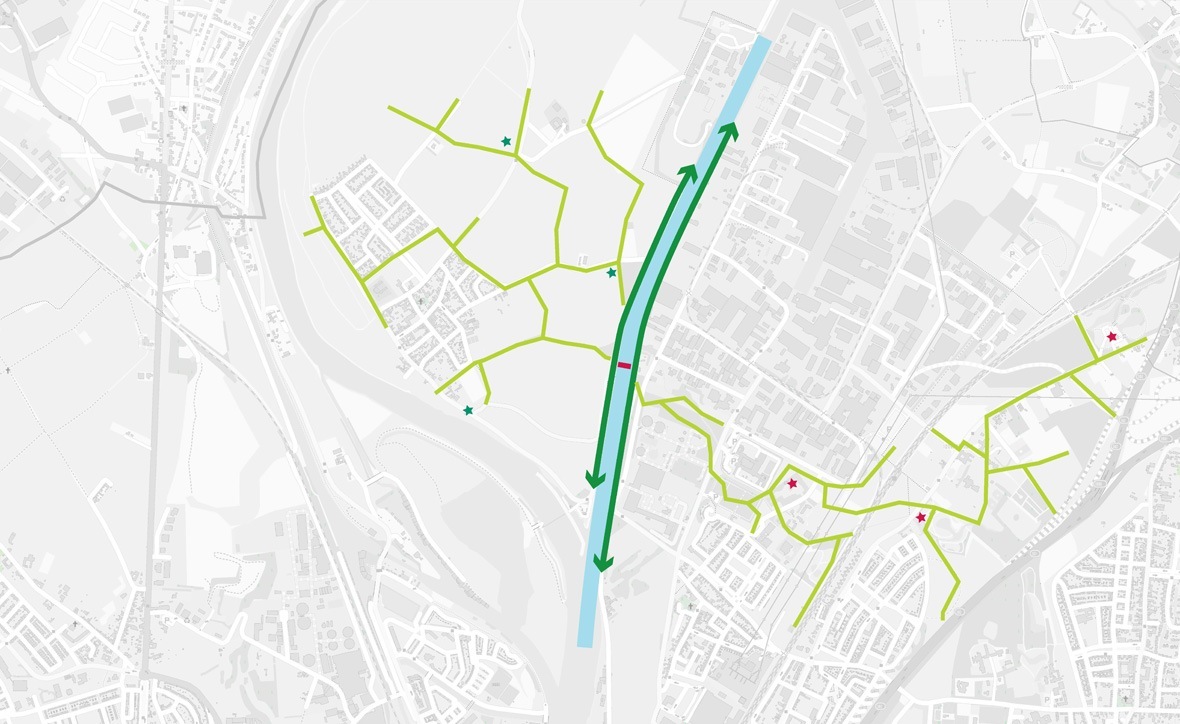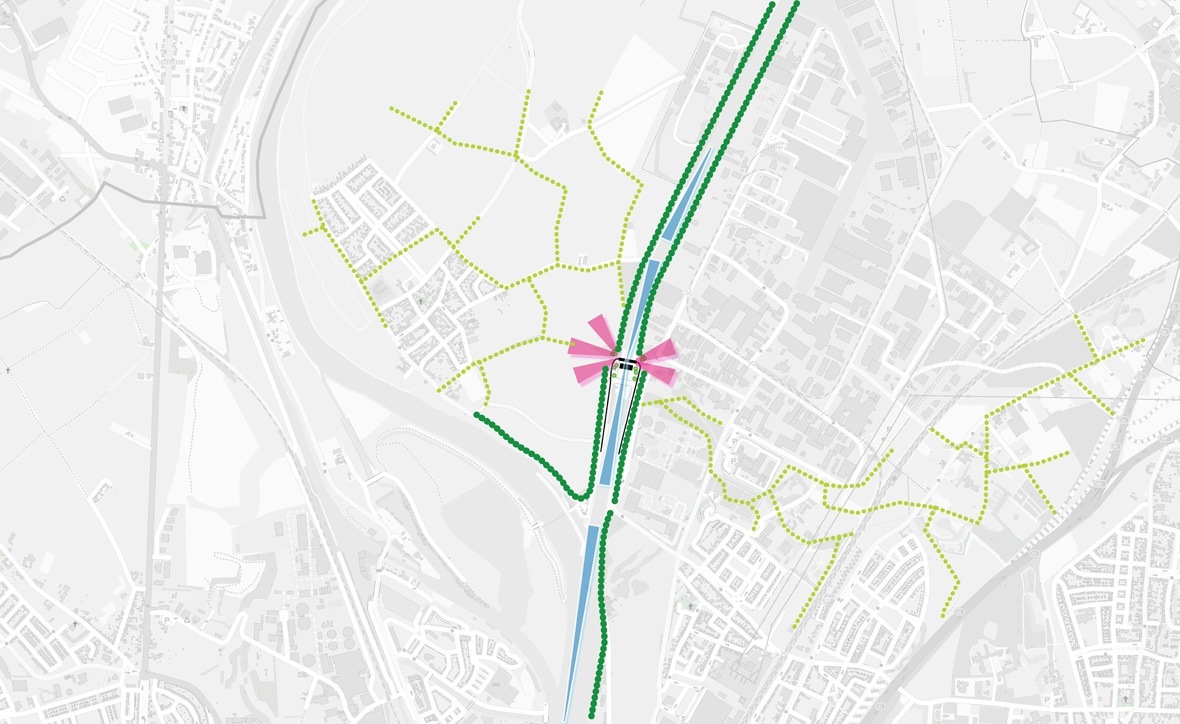 These two very different structures return in the design for the new sluice. Vegetation around the sluice complex will be restored and groomed, making the landscape features once again legible. Characteristic orderly rows of poplars, hedges, and new acacias accentuate the linear nature of the channel, while an informal planting structure emphasises the presence of the brook. The old Kanjel will be—contrary to the current situation—shifted above ground as much as possible. A stream-valley landscape emerges around the brook with nature-friendly banks and special habitats for the beaver, weasel, stoat, and various bird species, among other wildlife.


The new bridge has a minimal appearance and emphasises the continuity of the green margins of the Juliana Canal. The approaches to the bridge were designed as sharply defined green slopes accompanied by hedges. With its two lift towers, the new sluice gate forms a powerful new landmark in the Limburg landscape. The lock, bridge, and landscape are integrally designed so that, besides a technological solution, above all they offer considerable added value for the surroundings.