In recent years, the MIRT (Multi-year infrastructure, spatial planning and transport programme) has been renewed. The MIRT 'new style' will no longer look at bottlenecks on the motorway network individually, but also at related opportunities and challenges, for example in the public transport network, energy, nature, landscape, culture and education. Thus questions of accessibility are in related to and part of other issues to be reviewed and resolved in a broad partnership between the state, region and industry. The Ministry of Infrastructure and Environment has asked karres+brands to identify relevant spatial developments for the A2 Knowledge Axis (Utrecht - Eindhoven), A2 South (Eindhoven – The Vonderen intersection) and A67 East (Eindhoven - Venlo).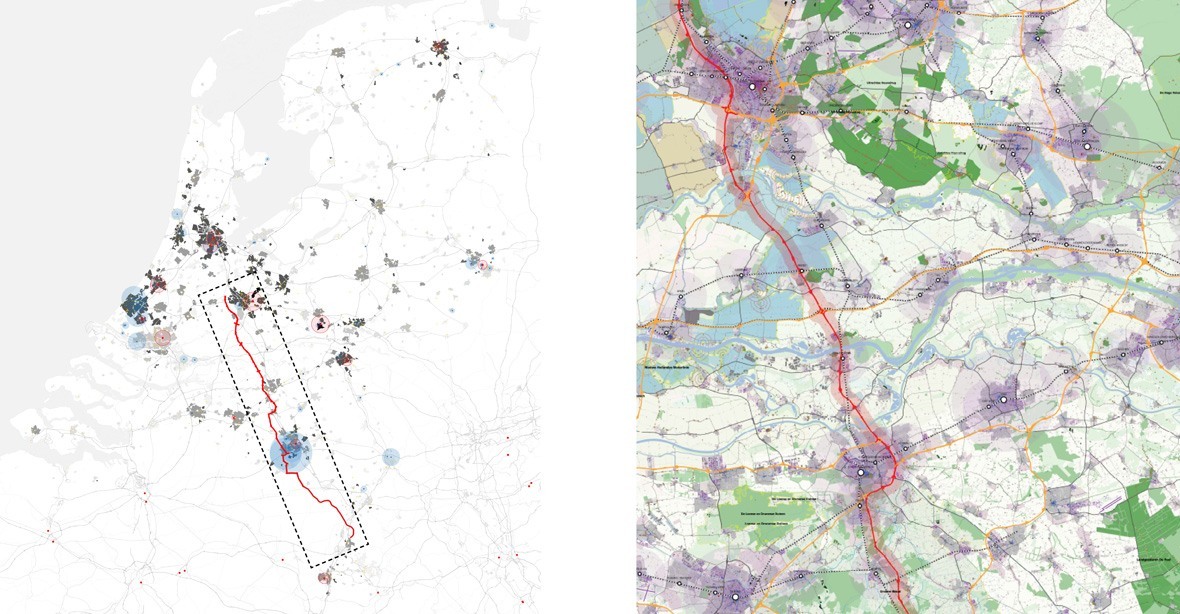 During the planning stage of the MIRT Research, karres+brands performed different tasks. First of all, karres+brands took an area photo of each sub region of the MIRT Research: The A2 Knowledge Axis, the A2 South and the A67 East. Based on different (data) sources such as GIS data, the mobility scan and stakeholder sessions, the area photos were mapped in spatial, economic and mobility patterns in conjunction with the transport network.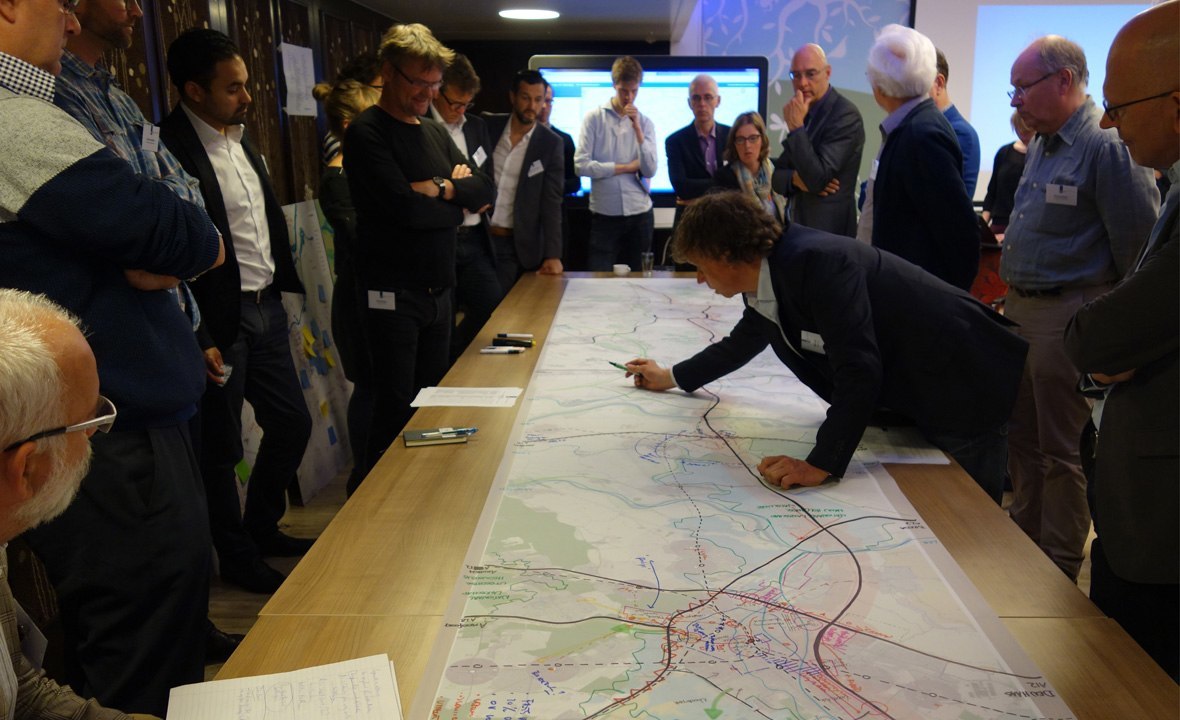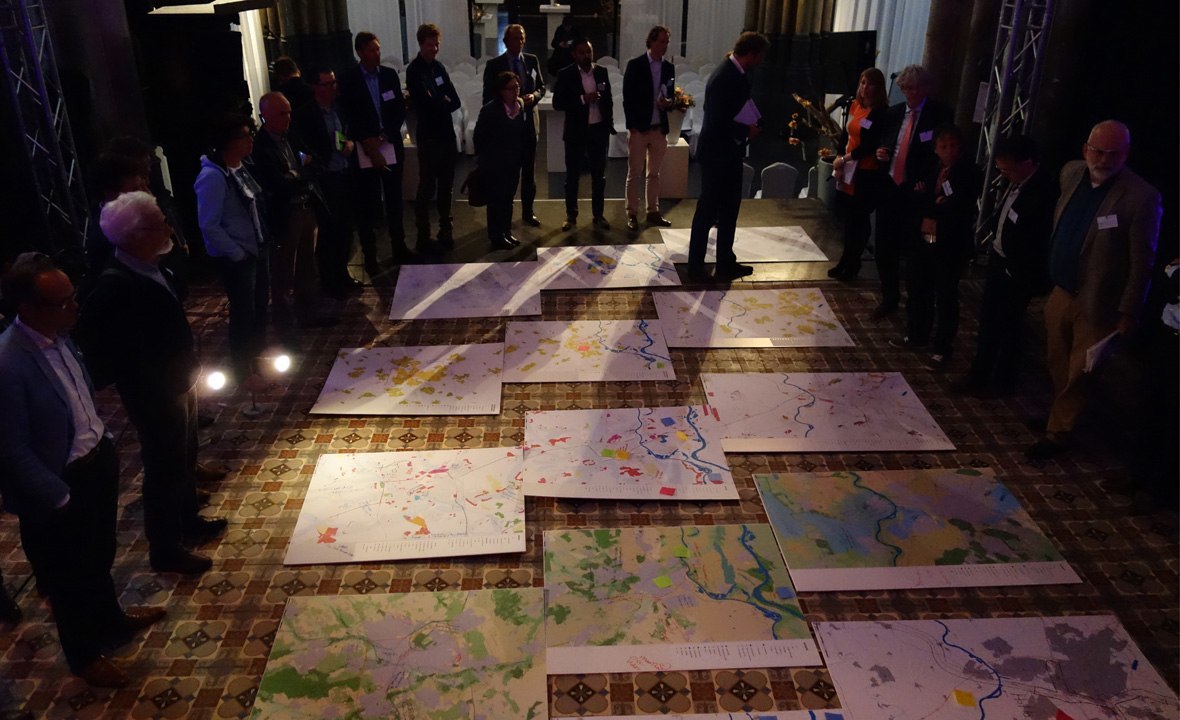 To gain insight into the plans and projects of the various stakeholders, an interactive online Wikimap was provided by karres+brands. With this Wikimap, stakeholders could add data to the area photos. In this way, a good inventory was taken of spatial plans and issues that are important to the stakeholders. The data from the Wikimap are linked to the GIS system, so that these can be combined with other data sources such as open GIS data.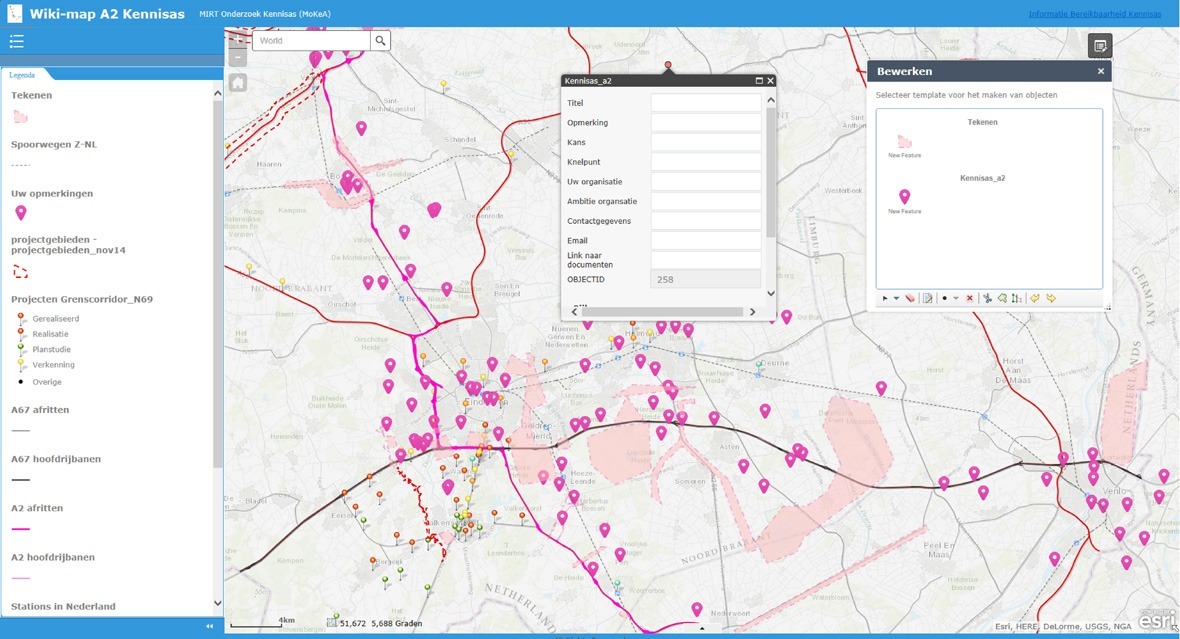 In addition to the GIS and Wikimap analyses, several area tables have been organized. In these area tables, stakeholders can explain and discuss their concerns about A2-related projects and plans. Drawing from area photos, insight is gained into the relationship between transport and the related spatial and socio-economic patterns.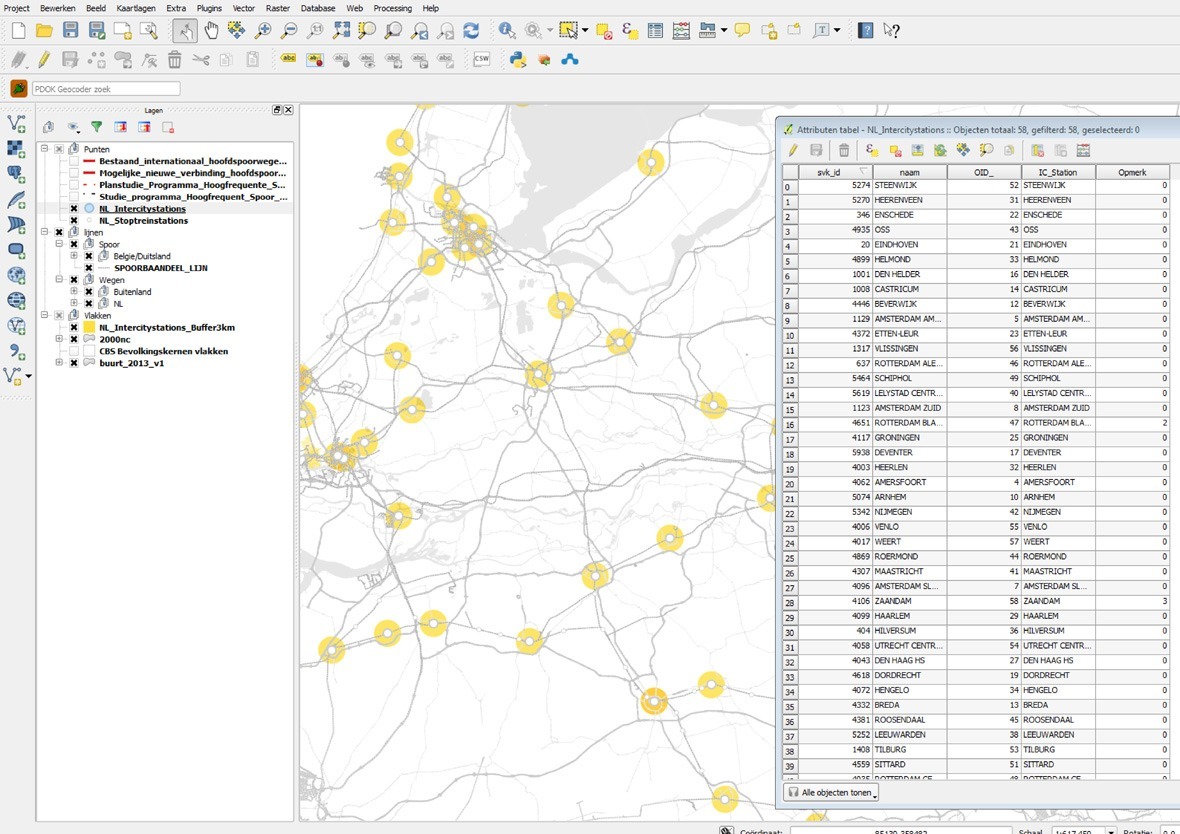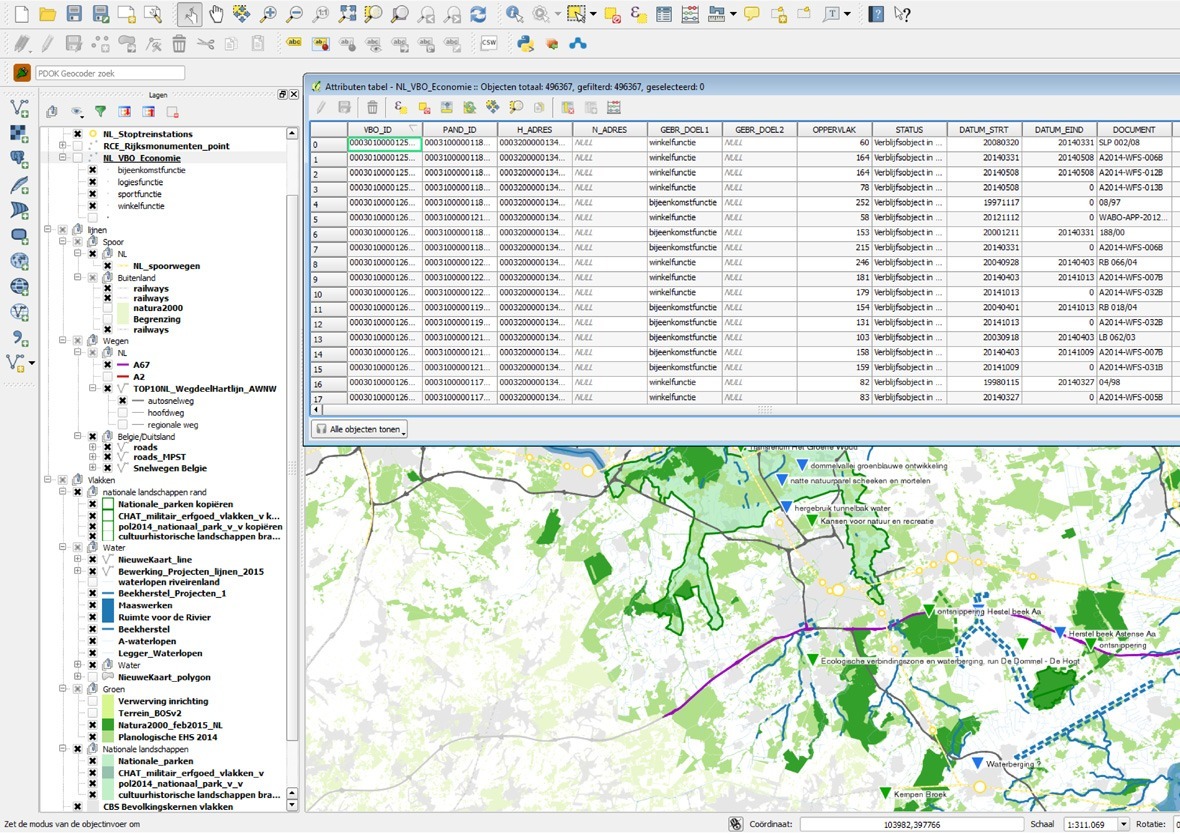 As a spatial thinker, karres+brands, along with an economic thinker (Buck Consultants) and a mobility thinker (Mu consultation), has worded statements based on the area photos that have been included in the final report from the planning stage of the MIRT Research on the A2 Knowledge Axis (MoKeA).