karres+brands, together with Ghilardi+Hellsten, was commissioned to develop an urban possibility study for the station area of the Norwegian city of Moss. The assignment involved integrating a new station and underground rail connection in the existing fabric of the city – while at the same time coordinating this with ongoing plans for the centre of Moss, for the municipal and national Highway 19, and with new plans for the harbour. In total, the proposal includes 165,000 square metres of compact and diverse programmes. The functions relate to the scale of the city, the new infrastructural node, and the new railway station and ferry terminal, which are interlinked by an attractive system of public spaces and routes.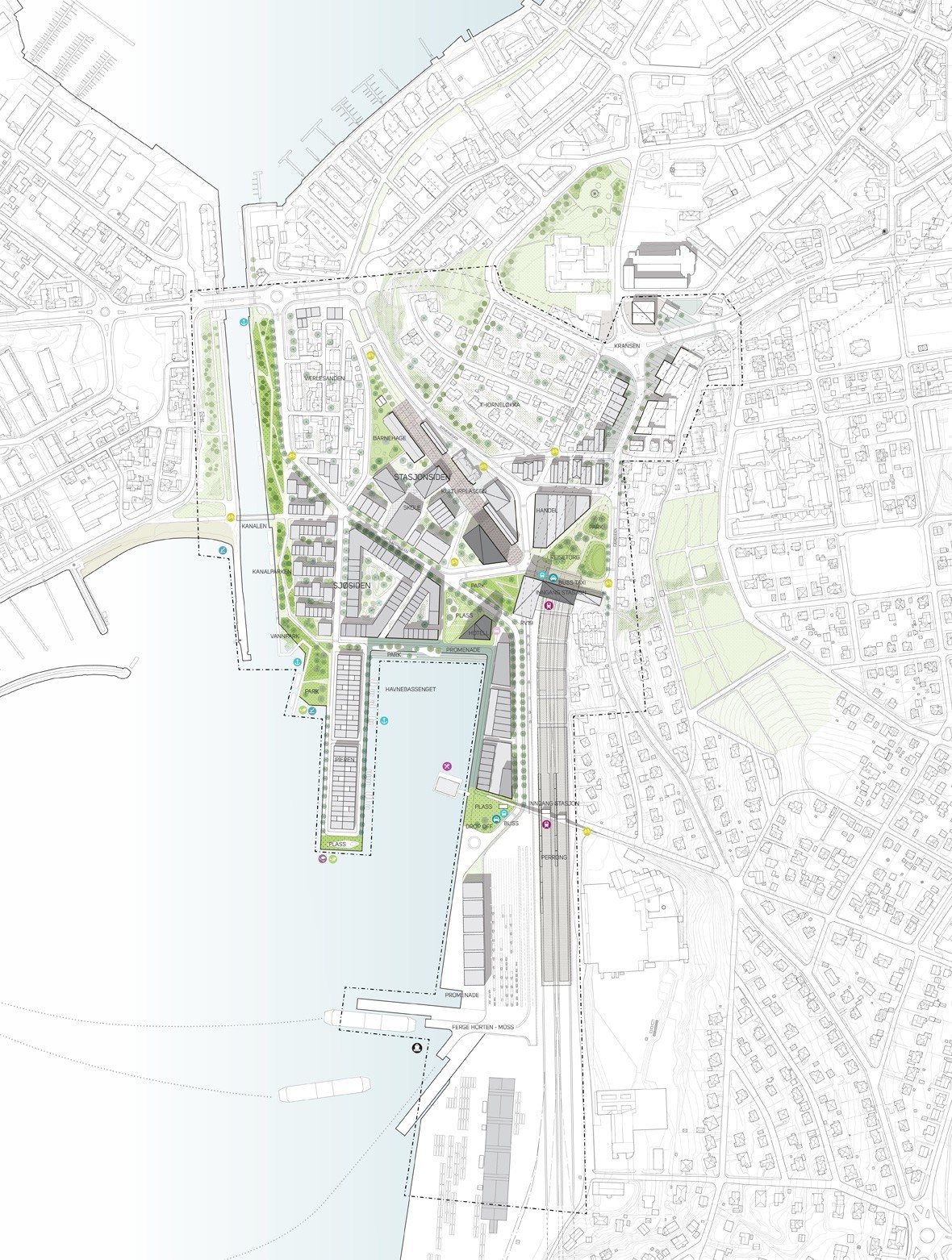 Moss is a city in transition. Departing from its strong industrial past, it is now becoming a city of commerce and services. The proportion of commuters has drastically increased in recent years, and with the introduction of a new underground intercity connection to Oslo, which decreases travel time to only twenty minutes, this is expected to increase. The new public transport hub will become a catalyst for a major development, which will reinforce the ambitions of the city to become 'Oslofjord's most attractive city'.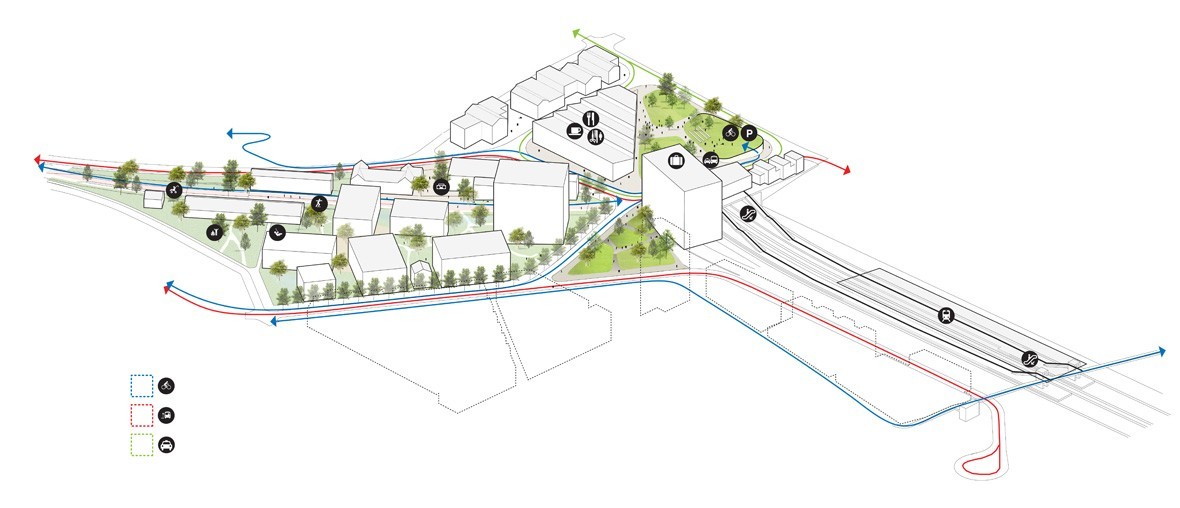 The new station will become the node where local traffic on an urban scale and the heavier regional traffic from the new ferry terminal and railway come together. Pedestrian and local traffic are prioritised on ground level, while train and heavy traffic leading to the ferry terminal will be moved underground. Slow traffic routes are also carefully drawn up; among the proposals are a bridge over the canal and an extensive bicycle junction.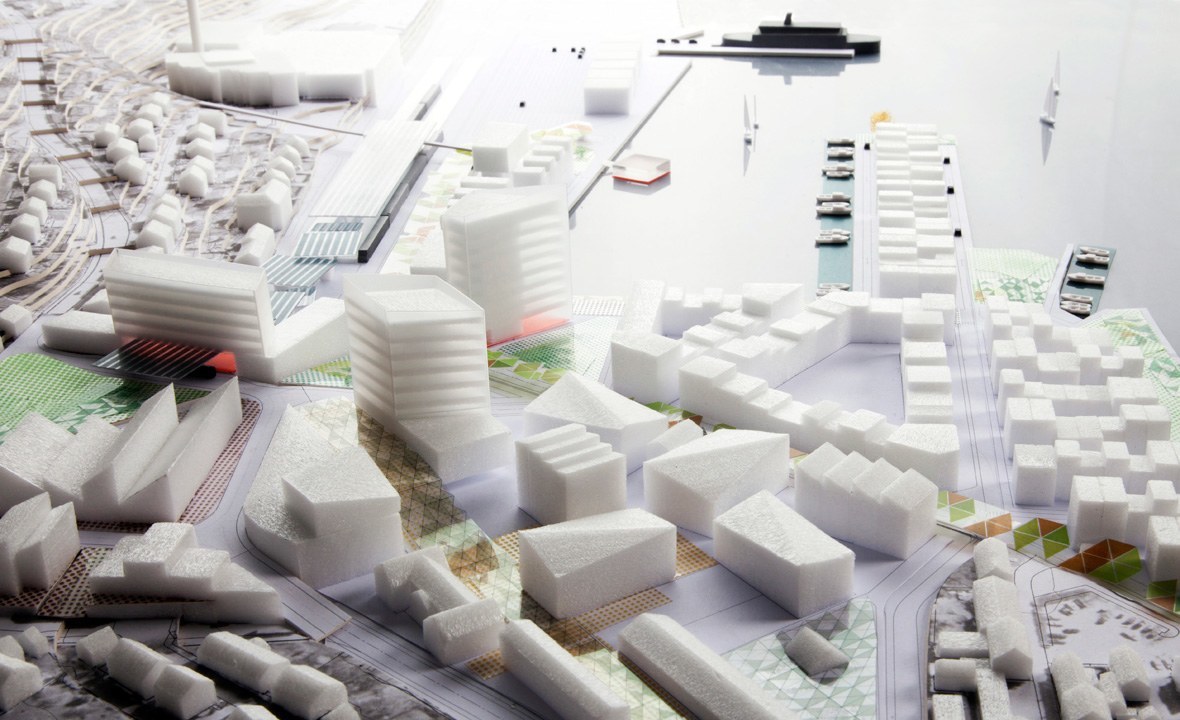 The station street leads from the city centre to the station and further, continuing to the waterfront. The street is a succession of public spaces, such as the station square, waterfront square, and terraced gardens, wherein the human scale is key. On the waterfront, various residential typologies will emerge, from small-scale blocks on the linear quay park and compact urban patio houses on the water, to large-scale blocks with a strong green inner character. On the site of the old railway yard, the existing rails are transformed into an efficient and quick bicycle junction. The former station building will be converted into a cultural attraction – the combination of new educational facilities, creative businesses, and residences in an attractive green campus setting makes this the city's new cultural cluster.