The Zwolle train station is the most important railway junction in the northeastern Netherlands. Together with the 24-stop bus station, the station is the main hub of the regional public transport network. Located between Hanzeland and the city centre, the station acts as a pivotal point in Zwolle's spatial-economic development. A new footbridge, known as the Passerelle Zwolle, will remove the barrier created by the railway and help drive further development in the adjoining Zuid district.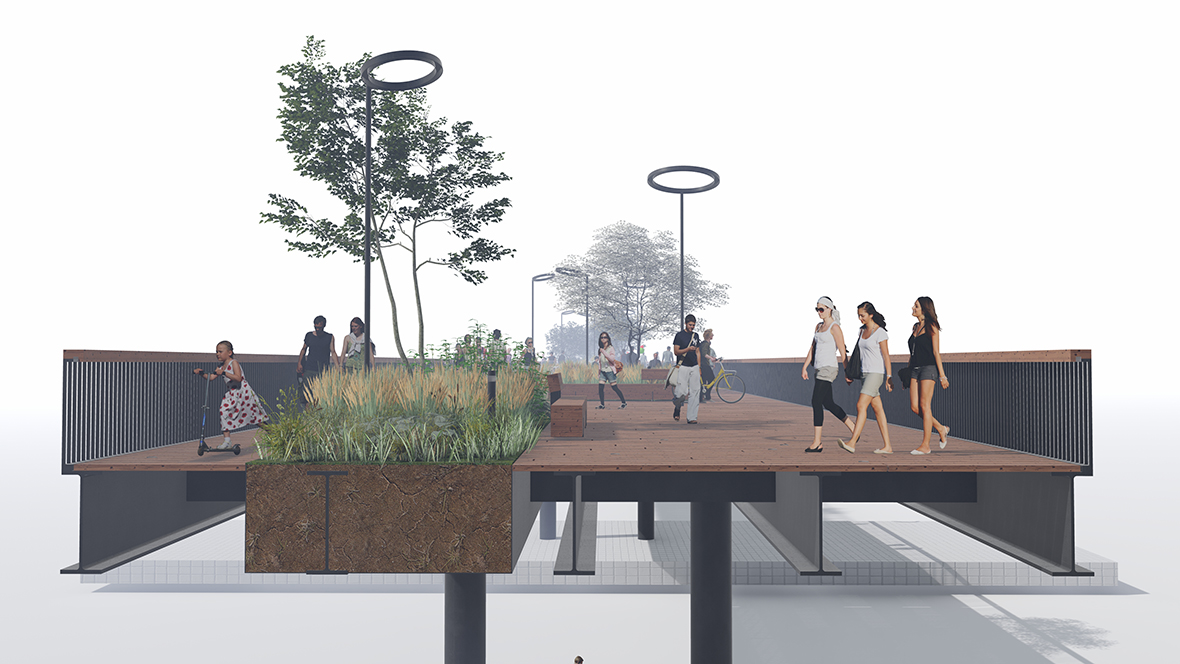 Having previously submitted a development perspective for the area, Karres and Brands was asked to further elaborate the footbridge. In the design study, various scenarios were elaborated and assessed for functionality, feasibility and financial consequences in consultation with the client and environment. In the design study, the footbridge's landing on the city-centre side forms a new anchor point in the city. Spacious and comfortable staircases invite the pedestrian to make use of the bridge, and a new 'tapis roulant' allows cyclists to easily reach the top. The footbridge is designed as an elevated street. Its image is defined by seating and characteristic planting, and it can be connected to new public buildings on both sides. In terms of materialization, it is a contemporary translation of the old footbridge from 1938. It is a clear and functional structure, and one that can be easily read: Zwolle's "Iron Bridge". The bridge's connection with the past is further enriched with the use of new sustainable materials such as wood, flowering plants and an innovative "smart" lighting system.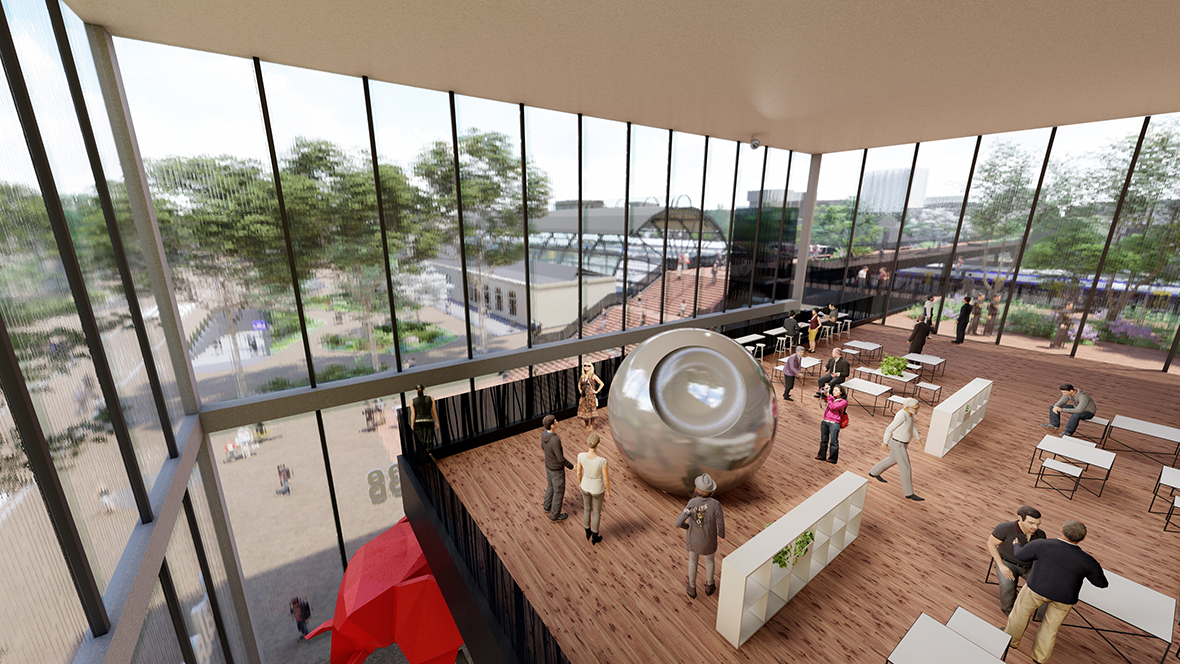 Based on the design study, the municipal council was able to make informed decisions regarding the footbridge's form and the related demolition and construction of buildings at the landings. It was also decided that the footbridge would be given top priority due to its importance for connecting Hanzeland and boosting development in Zuid.