"Golden Stripes" is an urban strategy for the spatial and programmatic transformation of the former industrial area of Serp & Molot in Moscow. The site is being transformed into a vibrant cosmopolitan centre of Moscow's metropolitan area. The strategy proposes development in phases, which can absorb any spatial and programmatic unpredictability. The plan is a stage for both the location and society, where architecture mediates between the city's agenda and investments.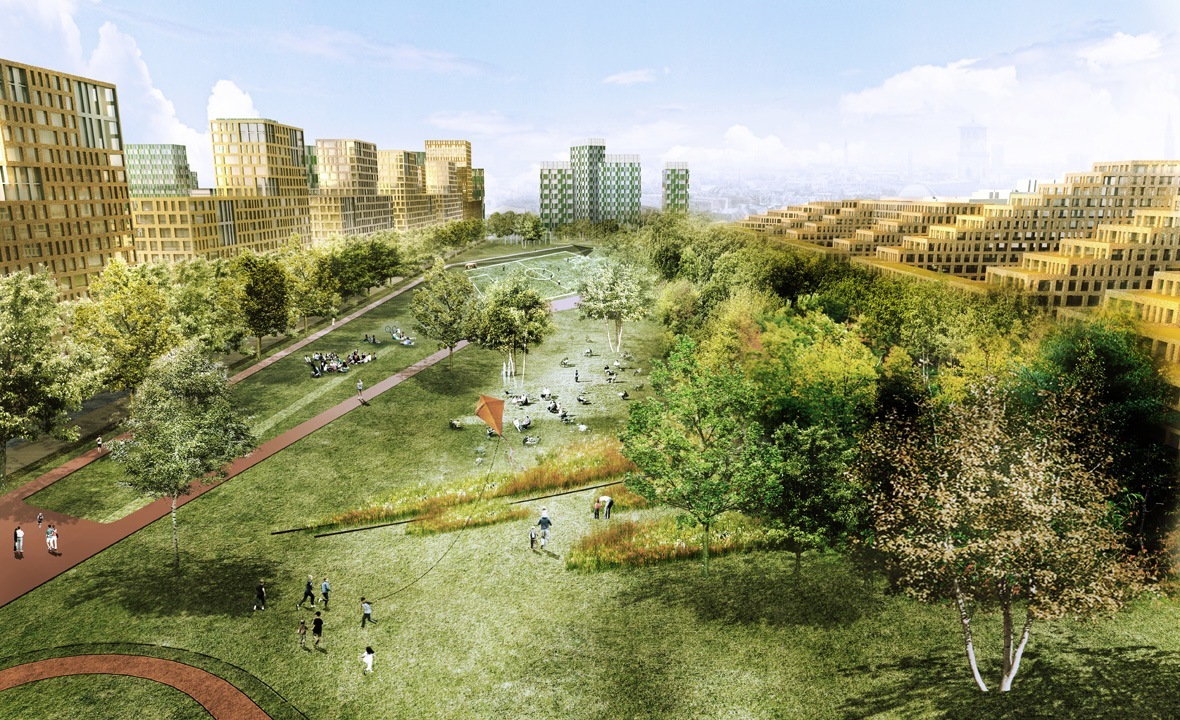 "Golden Stripes" offers an equally flexible and location-specific structure, as well as a functional and morphological variation in width. The two parts of the terrain are currently separated from each other by a tunnel. The stripes organise new connections between these two parts, as well as connections to the surrounding traffic network and the park. On the west side, a new connection is proposed leading to the subway, train and bus stations.


The width of the stripes corresponds to the site's existing parcelisation and generates typological variation. Different stripes of varying width ensure variation between developed and open public space. The urban plan also allows for a flexible development in phases, in which existing buildings and structures can be included as needed. The green network veined by Serp & Molot consists of three main elements. One of the six stripes is the 'sport and health' park, which is connected to the northern entrance by an orchard. The third and final element is made up of the golden courts, a kaleidoscope of private and semi-private gardens. Public spaces, such as the Forum's urban interior and green areas like the park, sports facilities and hiking trails, contribute significantly to Serp & Molot's multi-facetted character.