Within the proposal 'the Connected City', Karres en Brands together with ADEPT and Transsolar are developing the master plan for a 360 ha area close to Hamburg City Center. Close to both city and landscape, Oberbillwerder is the largest one-off development in Germany since Hafen City. Fully built, the masterplan will include about 1.000.000 m² in a mix of housing (7000 houses), business (5000 workplaces), shopping, public buildings and recreational activities.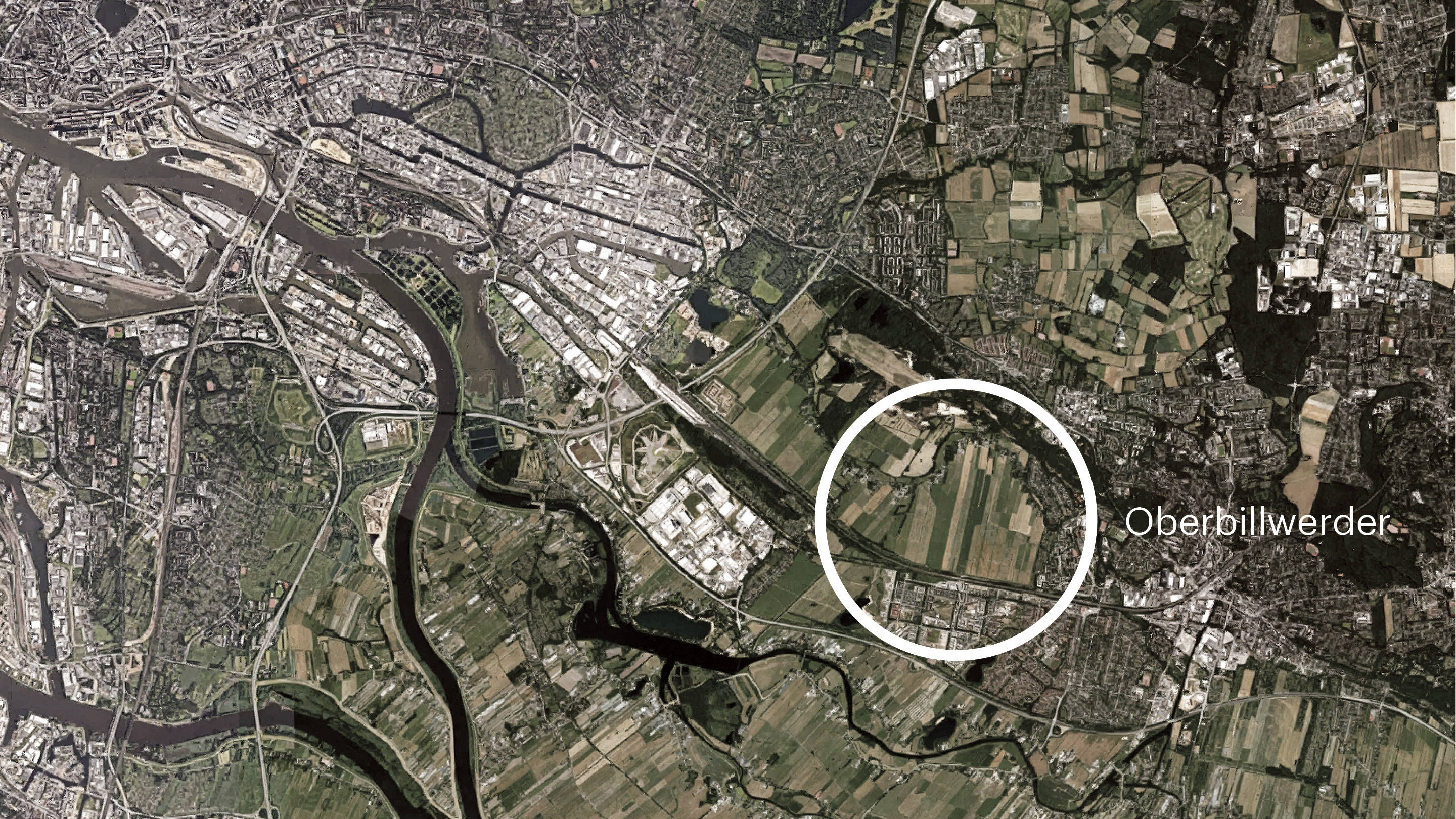 A location between meadows, cultivated farming landscape and suburban sprawl gives Oberbillwerder, just a 15 minutes ride from the center of Hamburg, an enormous potential as an attractive urban development area with a highly livable and vibrant city environment. The masterplan for the area shows how Oberbillwerder can grow as a city of the future, through a visionary approach to architecture, infrastructure and resources .
The infrastructure in the Connected City ensures rapid connections to Hamburg's city center but prioritizes pedestrians, cyclists and public transport, while looking into the future of mobility. The unifying green artery that encircles the plan provides access to all neighborhoods, public buildings and recreational activities. The overall development strategy embraces social, financial and environmental sustainability as well as climate adaption though a nuanced distribution of functions, typologies and resources.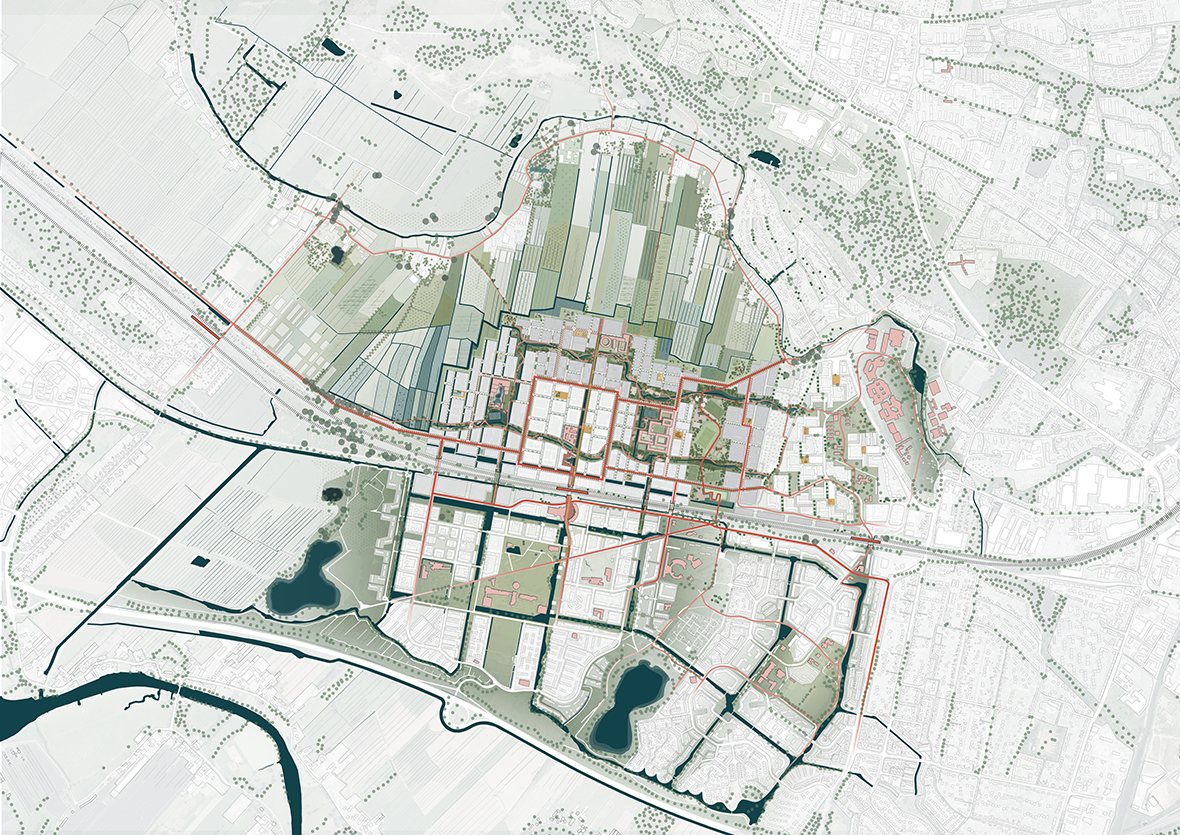 "With the design of "the Connected City" the jury has selected a forward-looking concept for Oberbillwerder. We want to create a district that shows us what Hamburg should look like in the future. Oberbillwerder should stand for the pleasure of designing, with the possibility to design a lively and urban, future-oriented district as part of our strategy "Mehr Stadt an neuen Orten" in a beautiful natural and cultural landscape." - Dr. Dorothee Stapelfeldt, Senator for Urban Development and Housing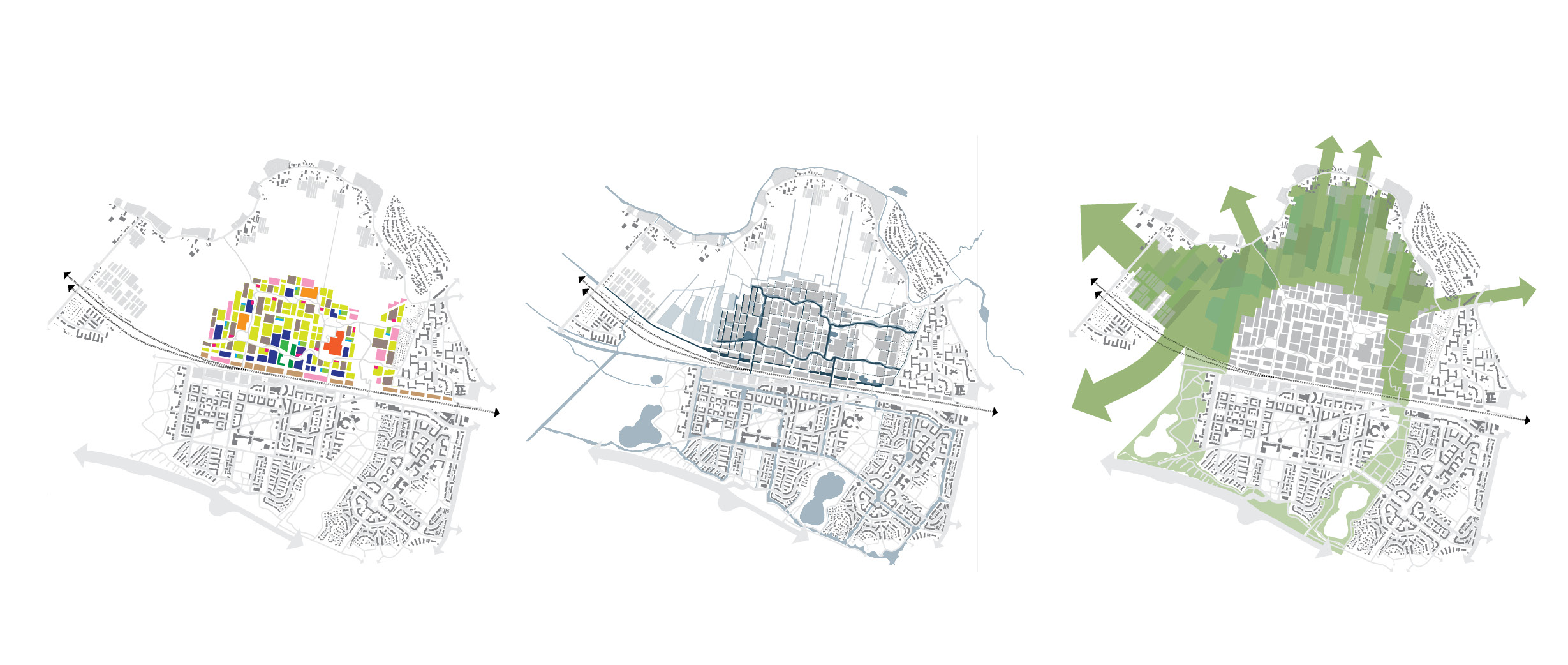 "The selected design offers an excellent planning basis. The concept deals very precisely with the sensitive cultural landscape and develops a very specific contribution to this location. He has a good sense for the right scale, creates a diverse range of different living and working opportunities and makes great with the first proposals for possible architectural ideas." - Franz-Josef Höing, Oberbaudirektor Hamburg
A mosaic of neighborhoods are formed within the masterplan, linked by pedestrian and cyclist friendly streets and blue/green arteries. The different characters are defines by climate adaption: wide canals, large green rain beds and narrow blue streams, or concave street profiles and thin linear trenches. The future inhabitants can then choose a way of living; canal living, landscape living or urban living. Each of these, the starting point of developing unique housing typologies and collective facilities.