Toemaattragel is a special location in Gent, situated at a junction where the railway, motorway and Scheldt River intersect. The area's accessibility, from both the centre of Gent and the surrounding motorways, makes the Toemaattragel an ideal location for a business park. In the future, a slow traffic network will connect the site to public transportation and the city centre. Hired by Alides, karres+brands created a master plan for the flexible development of the new Gent city campus, in which the Scheldt and green structures lead the way to a new image.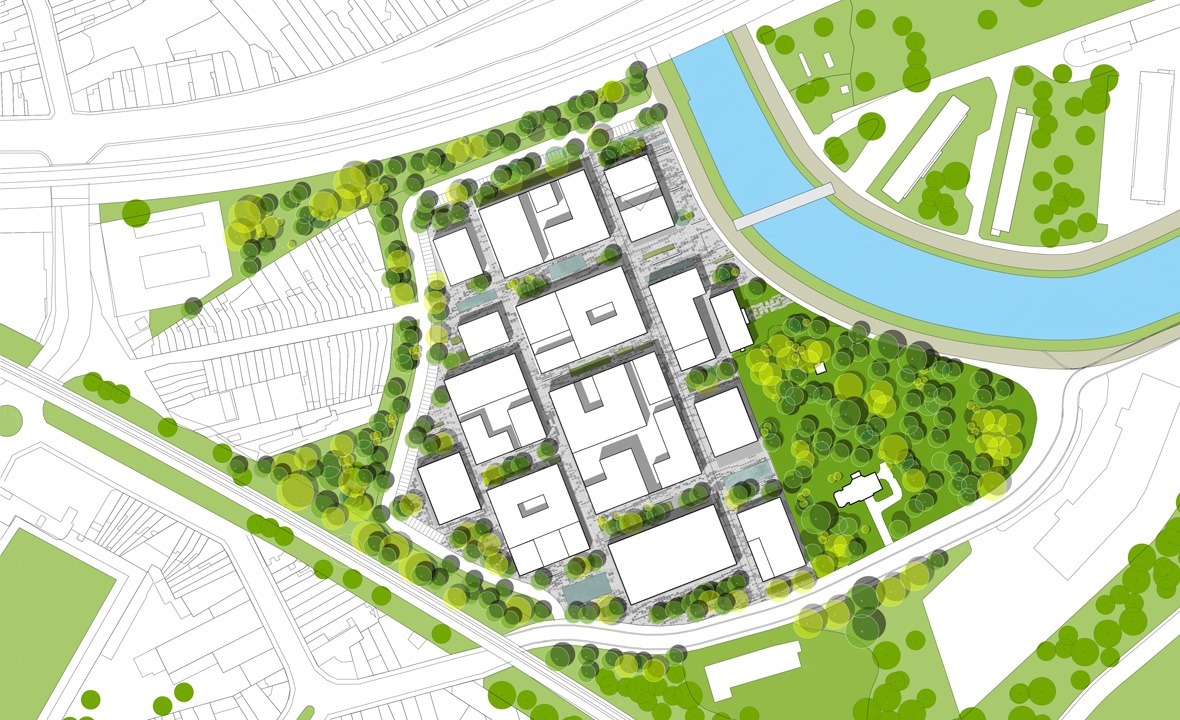 The redevelopment of the site is centred around a varied programme with a finer urban grain than before. The business park can provide such a place for a wide variety of service-oriented businesses. This calls for a flexible plan that clearly defines the landscape and urban design 'shell', i.e. the outdoor space, while still offering flexibility for the integration of the exact plot sizes and building volumes. In addition to buildings, the public space should also be able to react to changing circumstances. Therefore, the basis consists of a hard "floor", which will include as much green and water as possible to soften the public space. The campus's roof landscape offers room for solar panels, green roofs and rooftop terraces.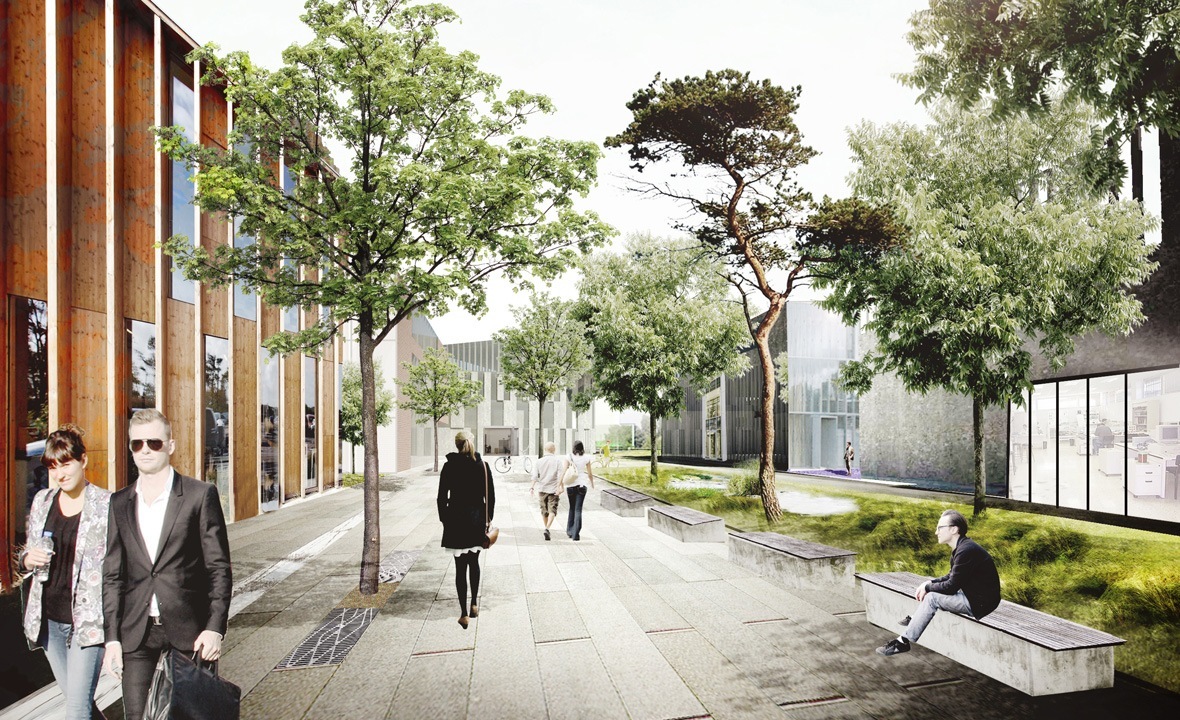 The design is based on a framework in which a variety of architecture and individual building volumes can flourish. The frame is made up of 'strips' that allow for exchange between buildings and public space, which can be tailored to the site's qualities: the Scheldt and the park. The view to the water and estate provoke a 'checkerboard' pattern for the urban design, which guarantees transparency between buildings and makes it possible to distinguish the public spaces.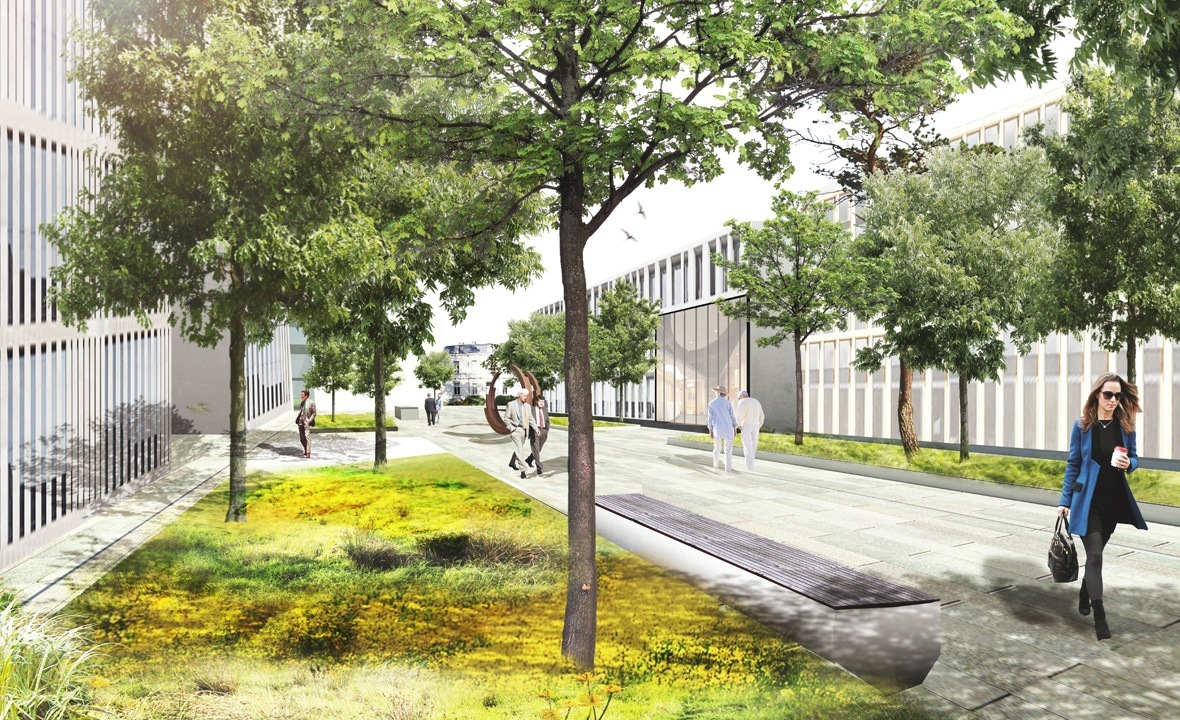 Thanks to the urban layout, the open spaces face both the estate and water and also contain the more enclosed spaces on the centre strip. By carefully positioning the volumes, the centre strip offers subtle views to the Scheldt and park. Moreover, there are specific buildings and facades that respond to the environment. Through a smart rotation of the iconic volume, the Toetmaattragel is visible from both the motor- and railways, giving the site a view to the outside.